Purpose-led
Our purpose is clear: to use our financial expertise to do good. This is what drives us to be the difference that impacts our world every day. Integrity, good ethics and values-based behaviour are our way of life. By acting with purpose in every step, we can spread the Nedbank magic to bring about positive change, because managing money with purpose makes a real difference in people's lives and in our world.
Service excellence
We are one team and we deliver world-class service with purpose. Our clients are our everything. Together, we show up for them in big and small ways, rewarding the trust they've placed in us. The extra mile is the new standard, because going the distance makes the difference. When we work, we should always have our clients' interests at heart because our clients' success enables us to make a difference in the world.
High performance
It's in our nature to look at the world differently. Our purpose fuels us to make an impact and this drives us to perform better, work smarter and reach higher. This strong results orientation is supported by our developmental approach to performance management. When we're good at what we do, our clients see money differently and live better lives as a result. That's the impact we're after.
Growth and development
Growth comes from striving to be a better version of ourselves each day. We never stop developing ourselves, bringing our potential to life by making the most of every learning opportunity and facing challenges with courage. With our finger on the pulse and our eyes on tomorrow, we seize every opportunity to make an impact, with an unshakeable shared passion. We help you to grow so that our collective difference can too.
Diversity and inclusion
We strive to create a culture of inclusion and belonging. Celebrating diversity, we welcome everyone and anyone who shares our passion for our purpose. And our diversity of backgrounds, experiences and viewpoints enable us to live this purpose more authentically. We treat each colleague, stakeholder and client with care, respect and integrity – because that's who we are. When things go wrong, we communicate openly to learn from mistakes, reminding ourselves to be the difference that impacts our world.
Empowering women
'When you educate a man, you educate an individual. When you educate a woman, you educate a nation' – an African proverb.
At Nedbank, we understand the importance of facilitating and accelerating the continued growth of women - and not just in the workplace. With gender equality being a global priority, we have found that supporting young girls in their education and career choices can be a catalyst for their personal development, independence - and peace.
Our workforce is 62% female, with representation across all occupational levels. In 2019 Nedbank was even recognised as the winner of the Gender Equity Employer Award by the South African Board for People Practices.
Our intent is not only to give women every opportunity to grow their careers within Nedbank, but to set them up for perpetual success from the ground up.
Did you know that only 30% of all female students select science, technology, engineering and mathematics (STEM) fields in higher education? Even today, traditional biases and gender stereotypes are steering girls and women away from science-related fields.
The Nedbank Coding and Robotics Project, which takes place in February each year, in collaboration with ORT SA's Coding Programme, aims to empower young female children to advance in science. The programme aims to change mindsets and improve academic performance in STEM subjects for both teachers and learners.
Additionally, the Nedbank 5 Pillars of Empowerment Learning Journey is aimed at kick-starting young women's professional careers as well as providing them with the tools that they may require in their personal lives to navigate their way through life with determination and grace. The programme facilitates empowering young women through these 5 Pillars of Empowerment Learning Journey.
We will continuously strive to find new ways to empower our women and give them the opportunities they so rightly deserve.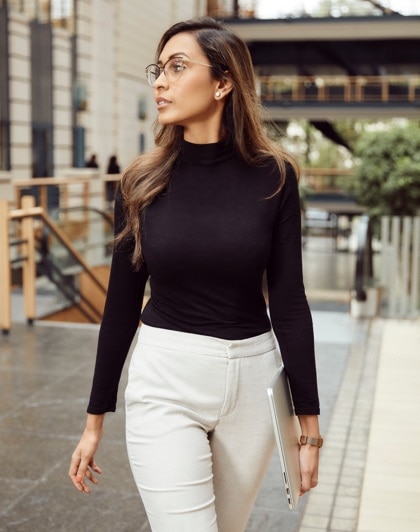 A rainbow of difference
Nedbank is at the forefront of diversity and inclusion and we continue to respond to the challenges faced by marginalised groups in the workplace and society.
Each of our staff members is equally valued. This simply cannot be any other way. Through multiple programmes and initiatives, we've taken steps to ensure our team feel included, heard and welcome on a day-to-day basis.
Nedbank officially launched a lesbian, gay, bisexual, transgender, queer and intersex (LGBTQI+) forum in 2019, created with the sole purpose of helping our staff embrace their authentic selves. Since its launch in May 2019 the forum has held various activations and will continue to focus on raising awareness and increasing understanding to leverage the power of diversity.
We also remain committed to the representation and reasonable accommodation of persons with disabilities. The Nedbank Disability Forum and Disability Desk champions promote inclusion and reasonable accommodation for both internal and external people with disabilities.
At Nedbank we celebrate our diversity and what makes us unique.
Employee health and wellbeing
A healthy employee is a happy employee. That's why we provide ample opportunity for our team to stimulate themselves – mentally, financially and physically. The Nedbank team are continuously involved in activities, conferences, programmes and events all designed to bring out the best in our staff, helping them learn, grow and achieve outside of their comfort zone. Each and every day we encourage new skills, new passions and a deeper appreciation for the moments that bring joy.
Our Employee Wellbeing Programme is supported by relationships with wellbeing service partners - both internally and externally. These include access to free counselling services to employees and their immediate families through our independent services provider ICAS, focussing on providing staff with mental health, financial health and healthy-lifestyle management support.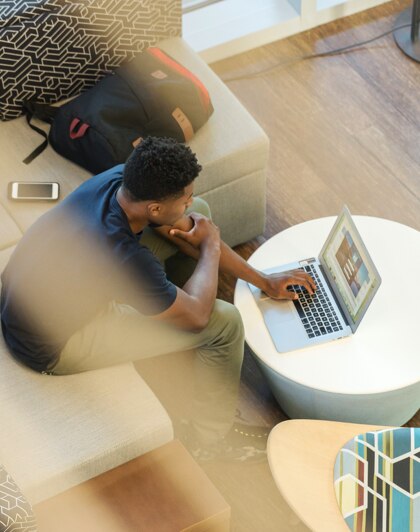 Flexible work practices
We know that lifestyles are different. We also know that needs can change from day to day. So we offer our staff flexible working hours. And truly agile solutions aimed at helping us maintain the optimal efficiency of the group while catering to individual needs as we navigate our various environmental and personal challenges together.
Moreover, we understand that the best way to create a happy and effective working environment is to ensure you find fulfillment in all areas of your life. Whether that means spending time with your family, pursuing a new hobby or simply taking the time to relax and center yourself.
It's important to us that you find the time and energy to fully enjoy and appreciate these moments.
Because each one of us works hard at making a difference every day: it means everything to us that our working environment is supportive and conducive to healthy and fulfilling lifestyles - both inside and outside of the office.