Our people deal — or what we call our deal with a difference — balances our people promise. It is a pact between Nedbank and it's people.
The difference starts with you
The future is determined by what we do now. Every second from now is the future. And every action we take in the moment determines what the next second and the second after that holds. How will your individual behaviour impact our collective future? The choice to be the difference is yours. It starts with you.
If you believe money can do more than change hands, that money can change lives, then you have what it takes to be the difference. To pursue a passion for purpose, and the chance to make good on a promise to do good. To discover results are the reward and show interest regardless of the returns. Because the difference exceeds expectations, even their own, and goes beyond better, to give their best. The difference discovers that potential is limitless, and finds there is strength in diversity, and power in unity. The difference starts with one person. And that person is you. Be a force for good. Add your uniqueness to make Nedbank an even greater place to work. Be the difference that impacts the world.
I want to #BeTheDifference →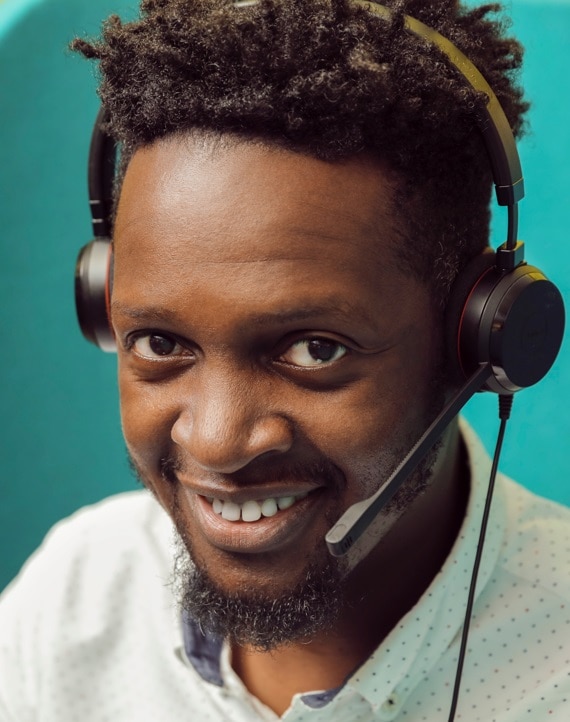 I was involved in amazing projects that really challenged my skills and pushed me to grow. i love being part of a tech first forward thinking organisation
Anele - Android developer
"I was involved in amazing projects that really challenged my skills and pushed me to grow. i love being part of a tech first forward thinking organisation"
– Anele, Android developer
The first step in our process is for you to register and create a profile in order to apply for career opportunities at Nedbank.
Search for open careers at Nedbank by Keyword, Job Category and/or Location. We recommend looking for roles that align with your experience and ensuring you meet the minimum qualifications, which are required for consideration. Join our talent network: Our Talent Community is a network of individuals like yourself who are interested in building a career at Nedbank. Once you join our Talent Community, we'll be able to send you job alerts and the latest news at Nedbank.
The second step is a recruiter will review your application
After we receive your job application and CV/resume, we'll review your skills and experience in relation to the role you have applied for. After we receive your application, we will review your experience and skills. If your background aligns with our current needs, you will be contacted by phone or email on the next steps. Should your experience and skills not match the role in question, we will also keep your information in our system for consideration as future job opportunities arise.
The third step is an interview and assessments.
If your background aligns with our current needs, you will be contacted by phone or email to schedule an online video interview. This will be done via our partner platform, Hirevue. You will be given several questions to answer as an initial indication of whether you are the right person for the job.
If you are among the most competitive applicants for the job, you will be contacted by phone or email to schedule an initial phone interview with a recruiter. During the interview, the recruiter will ask questions to better understand your experience and qualifications. You will also have an opportunity to learn more about the role and working at Nedbank. We recommend you review the job description and information about Nedbank and prepare any questions you may have before your interview. Once phone interviews are complete, you may be invited to participate in additional interviews. Our interview teams commonly include the hiring manager, human resources, and other managers, of the open position. If contacted for in-person interviews, you will receive additional information regarding the location and duration of the interview. Generally, most of our interview questions are behavioural questions, meaning we'll ask you to identify specific examples of actions you've taken in the past. You can prepare for your interview by reflecting on specific experiences you've had and being ready to share what you did, why you did it, what the result was, and what you learned.
The selection process for many of our available job opportunities includes an assessment. Depending on the job, the assessment may take place before, during, or after the interview process and may be administered online or in-person. If the position requires an assessment, you will be notified and provided instructions during the recruitment process. Nedbank conducts what is called "pre-employment" verification checks. These can include but are not limited to, criminal background checks, driving record check, education verification, employment verification, reference check, etc. We will before doing any of these background checks ask for your written consent and permission.
So we're ready to make you an offer!
After successfully completing all required steps and documents, our recruiting team will contact you to confirm your start date, and your manager will communicate additional details including start time. If you are currently employed or have other obligations, be sure to communicate your availability to the recruiter and hiring manager throughout the process.
You will have an opportunity to complete onboarding activities in our HR system, SuccessFactors, prior to your first day. These onboarding activities include reviewing personal information, providing emergency contact information, selecting your employee benefits (depending on your contract of employment), etc. During this stage, you will also be contacted by your buddy who'll basically be your go-to person during your first few weeks and months at Nedbank. Your buddy will also be the person that meets you at one of our receptions on your first day. Your line manager will help initiate meetings with co-workers and customers, and familiarize you with key responsibilities of your new role. The length of your onboarding period will depend on your role. Welcome to the green side!
If you didn't get the job
We would love to still keep in touch with you. So, to stay up to date with all the "ins-and-outs" and all things exciting happening at Nedbank follow us on twitter, LinkedIn, Facebook or Instagram Remember to also join or talent community for the latest on career opportunities.
A deal with a difference
You can count on us to:
Impact your world by supporting your goals
Help you grow, develop and adapt to change
Do great work that is impactful
Treat you with empathy, dignity and respect
Foster a culture that enables you to live our purpose