Nedbank young
professionals
Career support
Life changing mentorship
From the moment you step into Nedbank, you will be guided through our processes and all the agile ways of working that allow us to produce high-quality financial products and services at an incredible speed – with room for innovation at all times.
Young talent is paired with seasoned talent so that novel ideas and trusted expertise become one. Teams are equipped with a varied array of professionals from all walks of life so that each one is always mentored by another's view. In many parts of our buildings there are literally no doors because we believe that open and constructive dialogue and a continuous exchange of ideas is what keeps us all learning.
And if you ever become really stuck: you can always refer to our fully fledged employee portal that contains everything you need to know about your job, your available resources, and how you as an individual can be empowered by the bank to unleash your full potential while gaining lifelong perspective on what it means to be the difference.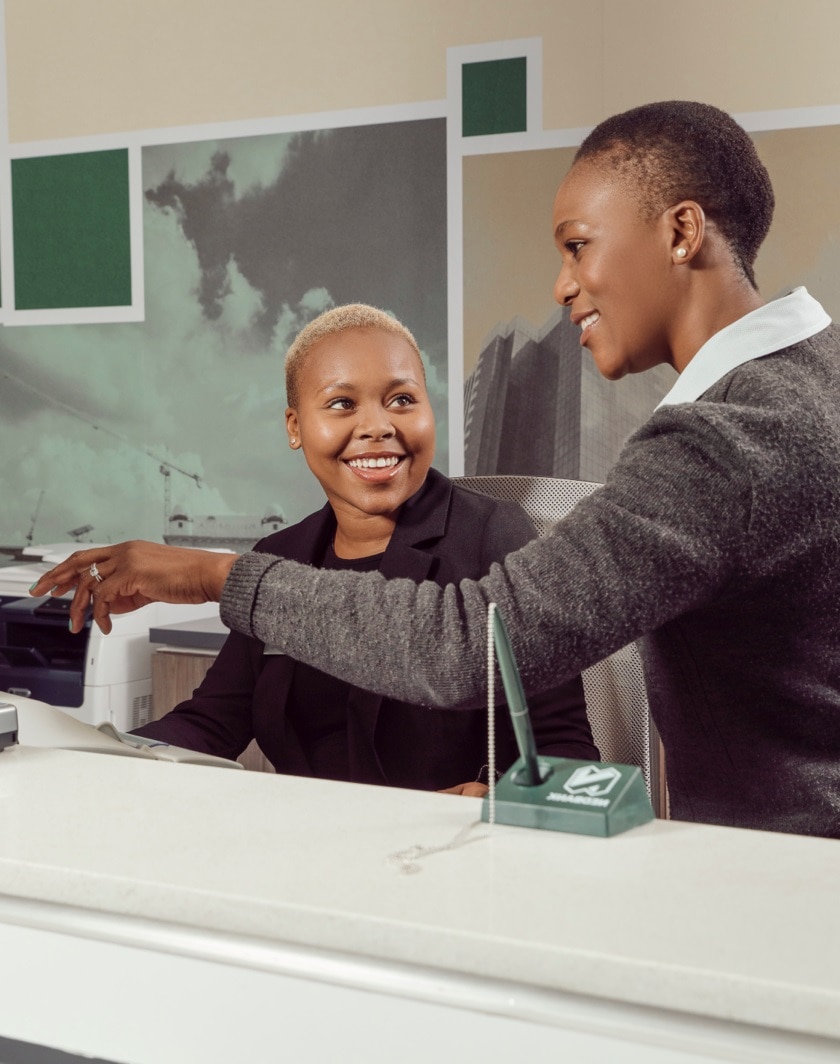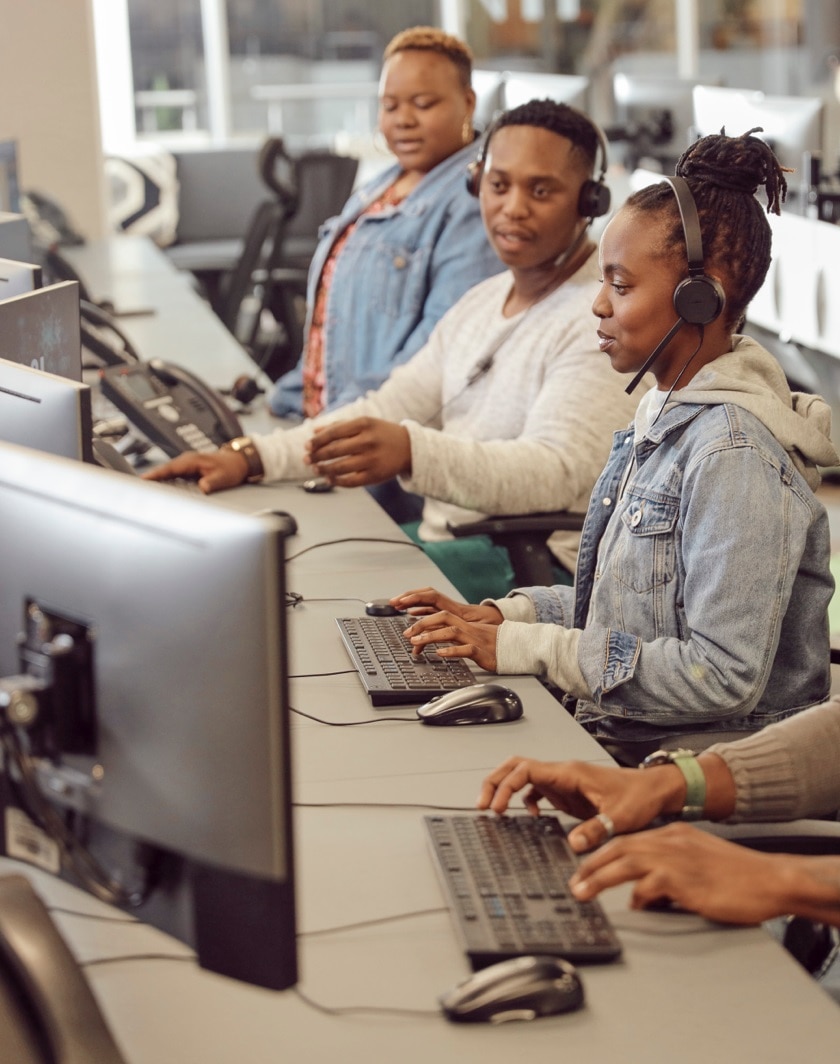 Worldclass training
We've been living in a fast-changing world for a long time, but 2020 has shown us that everything you know can change in an instant and without a single warning. To be prepared for any eventuality, it is prudent for each of us to remember that our own growth and development is not only a lifelong journey, but a choice that is within our reach.
Having a growth mindset speaks directly to Nedbank's learning philosophy. So we go the extra mile to support you as an individual in your learning, growing, and adaptation to change as we continue to seek change for good and BECOME THE DIFFERENCE THAT IMPACTS OUR LIVES, TOGETHER.
Nedbank helps you grow by:
Enabling career mobility
Awarding internal bursaries for your future qualifications
Supporting youth talent through learnerships and internships
Giving you access to a range of digital learning courses
Assisting you with your development planning
Guiding your career and development assessments
Working with the best technologies
Over the years, we have won a couple of international awards aimed at recognising excellence in the fields of innovative retail banking, financial technology and best employment opportunities.
According to Ciko Thomas, Group Managing Executive of Nedbank Retail & Business Banking, the numerous awards validate Nedbank's commitment to constant innovation - particularly in the digital space - as a key way for Nedbank to differentiate itself through the delivery of life-enhancing, client-focused banking services and solutions. "Nedbank's continuous efforts to integrate and implement its Digital first, and first in digital ethos, have helped us make it easy and rewarding for our clients to interact with us through innovative solutions that save them time and money." This approach to our service offering is driven by an incredible array of humans who are at any one time collaborating within their individual spaces across the country as they seek ways to make a positive impact that goes beyond banking to enhance lives.
While 2020 has seen our seasoned agile environment being tested in previously unimaginable ways, it has also shown us that the digital-first model we have built over the years is well and truly working! We are proud to note that the many collaborative platforms we have provided for our frontline staff, business, IT, Research and Development, digital design, and other functions is continuing to pay off. Our efficiency in daily operations is thoroughly maintained, providing a more flexible means of working for our team during times of necessity.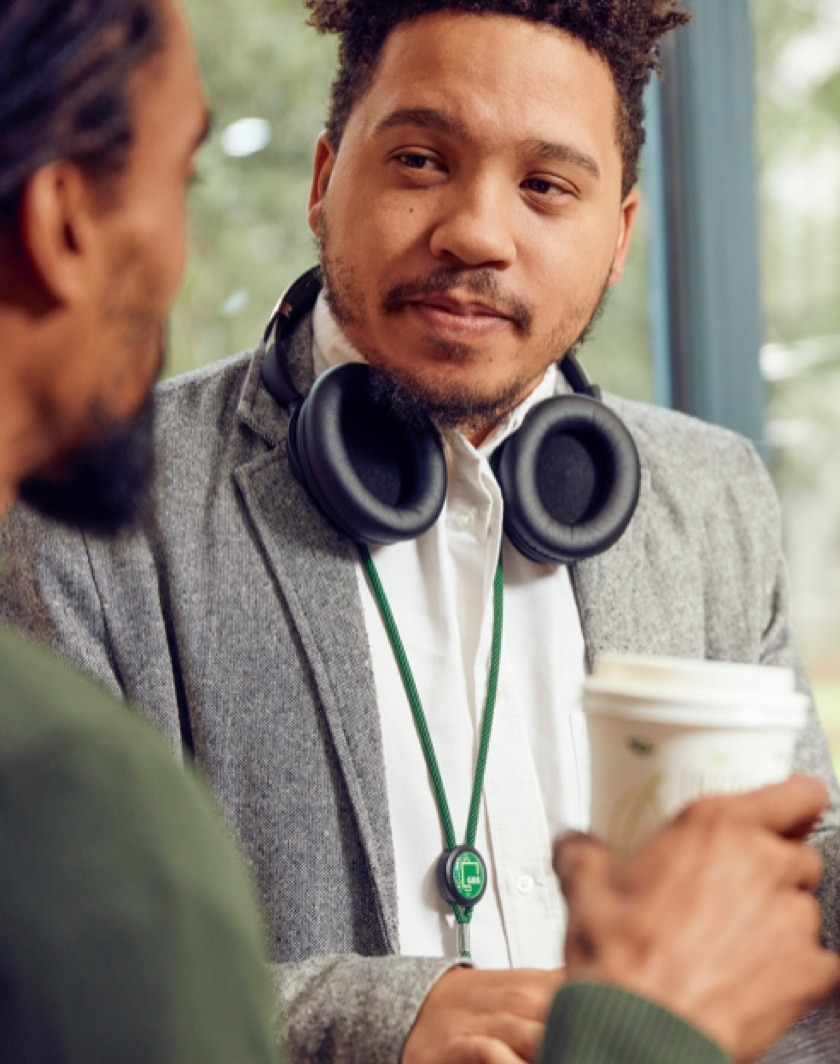 Recognising high performers
Your potential is our impact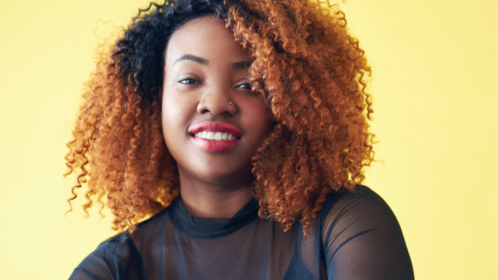 Once you realise that your blood is green, making a positive impact through your daily work and to those around you easily becomes second nature. As a way of keeping our people inspired to seek change for good, we celebrate those who go the distance through a structured rewards and remuneration programme that ranges from monetary to career building and lifestyle rewards, including discounted holidays, prize giveaways and more. Our ongoing recognition programme allows teammates to adorn you with badges of excellence every time you exceed their expectations - putting you in line for a Top Achiever Award.