Analyst Programmer/Designer II

Career Stream
It Application Development
Leadership Pipeline
Manage Self: Professional
Job Purpose
To translate macro design into detailed micro designs which will realise the business solution in their relevant areas of focus. Translate and communicate the required changes to the programmer community. Develop critical component parts.
Job Responsibilities
Maintain and Enhance the Loan IQ integration with other bank systems.

Develop Data extracts and data feeds for other systems to consume.

Do database designs to accommodate and populate with relevant data so as to be the backend for Business Intelligence tools like BI Portal.

Consult 3rd parties wrt the Loan IQ database.

Consult Business wrt Loan IQ integrations.

Liase with vendor

Run hotfixes against Loan IQ system.

Do Upgrades of the Loan IQ system as and when needed

Support the business with custom queries, custom data extracts,

Do after hour standby as and when needed.

Candidate will mostly work on Upgrade projects and Future MIS projects.
Essential Qualifications - NQF Level
Advanced Diplomas/National 1st Degrees
Preferred Qualification
Bachelor of Science: Information Technology , Advanced Diplomas/National 1st Degrees
Type of Exposure
Built and managed stakeholder relationships
Manage internal process
Designed Workforce Planning Solutions
Managed Relationships
Managed Stakeholder / Client Relationships
Managed Self
Minimum Experience Level
7-10 year experience in programming of which at least 3 years design experience
Strong knowledge of C# java and SQL will be essential

SQL Server Database,

SQL,

Java,

DevOps tools,

Excel,

BI Portal/Cognos
Technical / Professional Knowledge
Banking knowledge
Business Acumen
Business principles
Business terms and definitions
Communication Strategies
Governance, Risk and Controls
Industry trends
Microsoft Office
Principles of project management
Relevant regulatory knowledge
Relevant software and systems knowledge
Research methodology
Decision-making process
Business writing skills
Cluster Specific Operational Knowledge
Service orientated Architecture (SOA)
Knowledge across multiple technologies
Single Operating system
IT Architecture
Modelling (ARIS /UML)
Joint application development
Testing principles and processes
Relevant development tools
Systems application Design
Information Technology concepts
Banking procedures Technical
Relevant design tools
Systems integration
Behavioural Competencies
Decision Making
Influencing
Innovation
Building partnerships
Compelling Communication
Driving for Results
Quality Orientation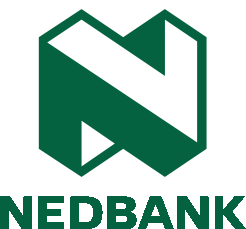 ---------------------------------------------------------------------------------------
Please contact the Nedbank Recruiting Team at +27 860 555 566
Apply now »