Talent Acquisition Consultant
REQ 111693  -  Twanette Coetser
Closing Date  -  03 December 2021
Location
Klerkdorp, North West Province 
Cluster
Total Business Banking and Retail 
Career Stream
Credit Management
Job Purpose
We are looking for a Credit Manager who will be responsible for recommending and or granting credit in order to place quality assets on to the book and continued risk management across Nedbank. Our ideal candidate for this role is someone who has credit assessment and risk management experience. 
Job Responsibilities
Validate client and supporting information by assessing the contents of the documents.
Analyse credit applications by assessing serviceability of the funding applied for.
Approve funding by making decision based on the credit policy guideline in conjunction with relevant Nedbank strategy and the analysis based on the information provided.
Suggest alternative funding solutions by making recommendations based on the credit policy guideline and the analysis based on the information provided where declined.
Build and maintain effective working relationships by providing a range of specialized credit risk management advisory services.
Manage client expectations by operating within the specified parameters and Service Level Agreements (SLA).
Enhance processes, policies and procedures by recommending and making submissions to the relevant parties.
Adapt to changes in Legislation by providing input to redesigning credit processes and systems where applicable.
Ensure processes are actioned within mandated signatories by checking and confirming the sign off.
Manage daily activities of direct reports by monitoring the staff output.
Manage performance and build the intellectual capital of the team by conducting on the job training, counselling and coaching.
Support the achievement of the  business strategy, objectives and values by reviewing Nedbank and Business Unit Plan and ensuring delivered systems, process, services and solutions are aligned.
Identify training courses and career progression for self through input and feedback from management.
Ensure all personal development plan activities are completed within specified timeframe.
Share knowledge and industry trends with team and stakeholders during formal and informal interaction.
Obtain buy-in for developing new and/or enhanced processes (e.g. operational processes) that will improve the functioning of stakeholders' businesses by highlighting benefits in support of the implementation of recommendations.
Contribute to a culture conducive to the achievement of transformation goals by participating in Nedbank Culture building initiatives (e.g. staff surveys etc).
Participate and support corporate responsibility initiatives for the achievement of business strategy.
Seek opportunities to improve business processes and systems by identifying and recommending effective ways to operate and adding value to Nedbank.
Minimum Experience Level
5 years credit / credit assessment experience within a Banking environment. Business Banking Credit experience will be an advantage. 
Nedbank Credit Assessment System knowledge – (EPIC, NTE, Banking Platform, ACM and Staff ware will an advantage)
Qualification
Matric / Grade 12 / National Senior Certificate
Advanced Diplomas/National 1st Degrees 
Type of Exposure
Working with a group and individually to identify alternative solutions to a problem 
Analysing situations or data that requires an in-depth evaluation of multiple factors 
Analysing and interpreting qualitative and quantitative data 
Interacting various levels of management 
Managing conflict situations. 
Managing multiple projects 
Influencing stakeholders to obtain buy-in for concepts and ideas 
Sharing information in different ways to increase clients understanding 
Preparing and delivering presentations. 
Providing professional advice/opinion 
Technical / Professional Knowledge
Banking knowledge 
Banking procedures 
Business Acumen 
Communication Strategies 
Data analysis 
Governance, Risk and Controls 
Industry trends 
Nedbank policies and procedures 
Principles of financial management 
Principles of project management 
Behavioural Competencies
Communication
Customer Focus
Decision Making
Work Standards
Managing Work
Technical/Professional Knowledge and Skills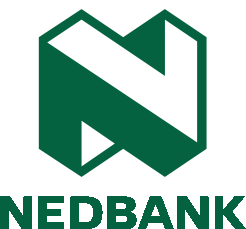 ---------------------------------------------------------------------------------------
Please contact the Nedbank Recruiting Team at +27 860 555 566
Apply now »