Location: 
Johannesburg, ZA
Job Classification
PLEASE NOTE: PREFERENCE WILL BE GIVEN TO CANDIDATES FROM UNDERREPRESENTED GROUPS.
Job Family
Investment Banking
Leadership Pipeline
Manage Self: Professional
Job Purpose
To build; service and maintain a book of discretionary and execution only stock broking clients according to mandates and models; generating revenue for the Business Unit and leveraging relationships to maximise customer value; in line with Nedbank's strategy.
Job Responsibilities
• Contribute to a culture conducive to the achievement of transformation goals by participating in Nedbank Culture building initiatives (e.g. staff surveys etc).
•Participate and support corporate responsibility initiatives for the achievement of business strategy (e.g. Green Strategy).
•Seek opportunities to improve business processes and systems by identifying and recommending effective ways to operate and adding value to Nedbank.
•Maintain relationship with clients by providing outstanding service and execution of clients' instructions resulting in increased overall revenue.
•Prevent unnecessary financial losses and / or clients complaints by executing trades correctly and managing discretionary portfolios in accordance with standards / mandates.
•Ensure all clients trading activities are correctly priced in order to meet budget objectives.
•Operate in a cost effective manner by evaluating possible opportunities for profitability and working together with a senior.
•Achieve optimal performance of client investments by evaluating client needs and providing appropriate advice.
•Build a sustainable revenue stream by identifying opportunities that attract and acquire target market clients.
•Maintain relationship with discretionary and non-discretionary clients by providing outstanding service and execution of clients' instructions resulting in increased investment performance and client loyalty.
•Deal with client queries and complaints in an effective and timeous manner by resolving issues in agreed timeframes.
•Meet client expectations by carrying out clients instructions correctly and providing appropriate investment advice in accordance with their needs.
•Build and maintain internal and external stakeholder relationships by engaging in industry related forums and involvement in collaboration initiatives.
•Build existing and new client relationships through consistent service and performance.
•Operate within all relevant industry legislation by keeping up to date and adhering to legislation; rules; policies; processes and procedures.
•Ensure operational efficiencies and client needs and expectations are met by adhering to all internal operational procedures.
•Maintain a high standard of service and ethics by complying with all internal Nedbank codes of conduct; ethics and internal policies.
•Contribute to prevention of potential risks by identifying; escalating or mitigating potential risk situations.
•Support the achievement of the business strategy; objectives and values by reviewing Nedbank and Business Unit Plan and ensuring delivered systems; process; services and solutions are aligned.
•Identify training courses and career progression for self through input and feedback from management.
•Ensure all personal development plan activities are completed within specified timeframe.
•Share knowledge and industry trends with team and stakeholders during formal and informal interaction.
•Obtain buy-in for developing new and/or enhanced processes (e.g. operational processes) that will improve the functioning of stakeholders' businesses by highlighting benefits in support of the implementation of recommendations.
Essential Qualifications - NQF Level
Advanced Diplomas/National 1st Degrees
Essential Certifications
Registered Securities Trader Exam, Registered Persons Exam (RPE)
Type of Exposure
Developing ways to minimize risks
Managing conflict situations
Influencing stakeholders to obtain buy-in for concepts and ideas
Sharing information in different ways to increase stakeholders understanding
Brainstorming ways of improving a product or situation
Comparing two or more sets of information
Writing client investment proposals
Conducting a client financial needs analysis
Working with a group to identify alternative solutions to a problem
Communicating complex information orally and in writing
Minimum Experience Level
2 years in the financial markets environment
Technical / Professional Knowledge
Business writing
Data analysis
Governance, Risk and Controls
Industry trends
Microsoft Office
Principles of financial management
Principles of project management
Relevant regulatory knowledge
Relevant software and systems knowledge
communication
Behavioural Competencies
Communication
Collaborating
Building Trusting Relationships
Advancing Sales Discussions
Managing Work
Sustaining Customer Satisfaction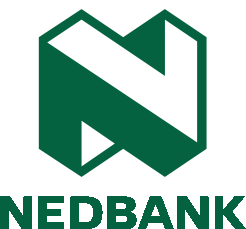 ---------------------------------------------------------------------------------------
Please contact the Nedbank Recruiting Team at +27 860 555 566
Apply now »