Quantitative Analyst Graduate 2023
Location: 
Johannesburg, ZA

Job Purpose
To develop world class Quantitative Analysts through the Nedbank Quants Graduate Programme. To contribute to the development and maintenance of best practice models and assessment strategies in line with regulations (where applicable) in order to facilitate world class risk management.
Job Responsibilities
Seek opportunities to improve business processes; models and systems by identifying and recommending effective ways to operate and adding value to Nedbank.

Contribute to the Nedbank Quants Training Programme by pro-actively participating in programme committees/structures (E.g. marketing committee, recruitment committee and social committee). This is called 'programme involvement'. The objective of this participation is to enhance their personal and professional development whilst adding value to the Nedbank Quants Training Programme.

Ensure business needs are met by engaging and assisting business through face to face interaction and attendance at forums and committees

Assist the business to address queries by extracting and analysing data.

Ensure continuity and knowledge base through documenting and recording processes and models.

Ensure compliance to policy through data analysis and monitoring.

Establish understanding of processes by bridging the gap between operational and analytical concepts through communication.

Improve personal capability and stay abreast of developments in field of expertise by identifying training courses and career progression for self through input and feedback from managers as well as sharing knowledge and industry trends with the team

Contribute to a culture conducive to the achievement of transformation goals by participating in Nedbank Culture building initiatives (e.g. staff surveys etc).
Essential Qualifications - NQF Level
Matric / Grade 12 / National Senior Certificate
Advanced Diplomas/National 1st Degrees
Preferred Qualification
Postgraduate degree, Honours or Masters degree.
(with majors in pure mathematics, applied mathematics, statistics, engineering, econometrics, financial engineering, quantitative risk management or similar)
Type of Exposure
Working independently or with a group to identify alternative solutions to a problem
Completing various administrative duties (e.g.; answering phones; making copies; filing)
Sharing information in different ways to increase stakeholders understanding
Tracking cost against a budget
Capturing data
Checking accuracy of reports and records
Drafting reports
Building and maintaining effective relationships with internal and external stakeholders
Working with spread sheets
Technical / Professional Knowledge
Administrative procedures and systems
Banking procedures
Business terms and definitions
Business writing
Cluster specific operations
Data analysis
Governance, Risk and Controls
Relevant regulatory knowledge
Relevant software and systems knowledge
Behavioural Competencies
Adaptability
Communication
Collaborating
Customer Focus
Decision Making
Managing Work
Preference will be given to candidates from the under represented groups.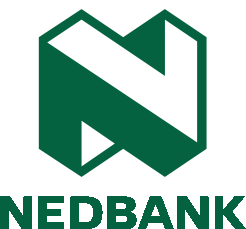 ---------------------------------------------------------------------------------------
Please contact the Nedbank Recruiting Team at +27 860 555 566
Apply now »