Location: 
Johannesburg, ZA

Job Classification
Requisition number - 116 947 - Melissa Cloete
Closing Date - 13 May 2022
Job Family
Nedbank Wealth Cluster - Wealth Management SA Division - Nedbank Private Wealth functional area
Career Stream
Relationship Management
Leadership Pipeline
Manage Self: Professional
Job Purpose
To deliver banking solutions to clients by understanding their business and needs through relationship management to achieve Nedbanks strategy to be the most admired bank.
Job Responsibilities
Deliver banking solutions that meet client needs through understanding of client's business and needs through relationship management.
Demonstrate an understanding of risk parameters by managing client relationships according to credit principles
Improve results by tracking and analysing financial reports against agreed measures.  
Understand clients business and needs through proactive client relationship management according to portfolio mandate.
Build relationships with internal stakeholders through communication and networking as determined by client needs.
Collaborate with third parties by engaging with them as guided by requirements of solutions delivered to clients.
Complete tasks through planning and reviewing against set targets.
Manage resources (time, processes and support teams) to optimize value against client expectations.
Comply with risk standards,policies and procedures through training and development as required by group complianceframework
Research and analyse information by using problem solving techniques to propose solutions for work challenges.
Support the achievement of the  business strategy, objectives and values by reviewing Nedbank and Business Unit Plan and ensuring delivered systems, process, services and solutions are aligned.
Identify training courses and career progression for self through input and feedback from management.
Ensure all personal development plan activities are completed within specified timeframe.
Share knowledge and industry trends with team and stakeholders during formal and informal interaction.
Obtain buy-in for developing new and/or enhanced processes (e.g. operational processes) that will improve the functioning of stakeholders' businesses by highlighting benefits in support of the implementation of recommendations.  
Contribute to a culture conducive to the achievement of transformation goals by participating in Nedbank Culture building initiatives (e.g. staff surveys etc).
Participate and support corporate responsibility initiatives for the achievement of business strategy (e.g.. Green Strategy).
Seek opportunities to improve business processes and systems by identifying and recommending effective ways to operate and adding value to Nedbank.
Essential Qualifications - NQF Level
Matric / Grade 12 / National Senior Certificate
Preferred Qualification
Degree in Business or Finance (e.g. BSc Economics, B Comm
 FAIS Accreditation Regulatory Examination RE5 or RE1
Certified Financial Planner (CFP)
Type of Exposure
Conducting root cause analysis
Working with a group to identify alternative solutions to work situations.
Analysing situations or data that requires an evaluation of multiple factors
Interacting with diverse people
Building and maintaining effective relationships with diverse internal and external stakeholders
Developing ways to minimise risks
Analysing and interpreting qualitative and quantitative data
Drafting reports
Interacting with various levels of management
Managing conflict situations
Managing multiple projects
Influencing stakeholders to obtain buy-in for concepts and ideas.
Answering customer questions
Sharing information in different ways to increase stakeholders understanding
Communicating complex information orally
Communicating complex written information
Brainstorming ways of improving a product or situation.
Challenging the status quo with a view to improving the environment or peoples understanding
Identifying trends
Checking accuracy of reports and rec
Communicating standards to others
Conducting gap analysis
Conducting a needs analysis
Comparing two or more sets of information
Coordinating and securing buy-in from stakeholders
Preparing and delivering presentations
Writing business proposals
Providing professional advice/opinion
Using different approaches in new work situations
Minimum Experience Level
2-3 years as a Private Wealth Banker within a Wealth Management environment.
Technical / Professional Knowledge
Banking knowledge
Banking procedures
Business Acumen
Business principles
Business writing
Communication Strategies
Data analysis
Governance, Risk and Controls
Microsoft Office
Nedbank policies and procedures
Nedbank vision and strategy
Principles of financial management
Principles of project management
Relevant regulatory knowledge
Relevant software and systems knowledge
Decision-making process
Nedbank culture
Cluster Specific Operational Knowledge
Behavioural Competencies
Communication
Energy
Building Trusting Relationships
Managing Work
Sales Disposition
Sustaining Customer Satisfaction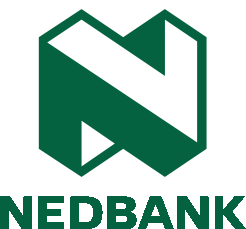 ---------------------------------------------------------------------------------------
Please contact the Nedbank Recruiting Team at +27 860 555 566
Apply now »