Location: 
Johannesburg, ZA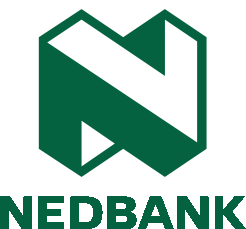 Nedbank Recruiting
Req Details
Req 102726
Closing Date - 18 May 2021
Job Family
Information Technology
Career Stream
It Application Development
Leadership Pipeline
Manage Managers
Job Purpose
To design, build and drive IT management principals,capabilities and servicing to Nedbank Subsidiaries in line with the Group Technology strategy. The role will deliver on systems availability and IT capability support whilst ensuring IT operational excellence and productivity.
Job Responsibilities
• Manage IT resources in executing and achieving business strategy and associated metrics.
• Optimise value add through identifying and managing risks arising from the IT teams.
• Create a simplified low-cost IT operating platform.
• Provide knowledge, expertise and action to leverage Group IT capabilities.
• Manage and drive the transition of the Nedbank Africa Regions IT platform/s and applications into the Group capabilities.
• Support standardised and improved delivery processes.
• Improve delivery capabilities and capacity.
• Improve productivity and smooth day-to-day operations.
• Make quality and timeous decisions through solving problems, correcting actions and by improving team results.
• Deliver best practice services and meet and exceed client expectations in support of strengthened business IT collaboration.
• Monitor and manage client, service providers, partners and other stakeholder expectations.
• Ensure integrity in actions through building trust and respect by department members, direct reports and managers.
• Ensure communication and building relationships networks upwards, downwards, sideways and outwards.
• Ensure proper resourcing and financing of the function.
• Ensure that planned projects and deliverables for the year are achieved within planned budget.
• Deliver services to stakeholders by meeting and exceeding client expectations and Nedbank standards.
• Improve time to market, e.g. leveraging the Group's BizDevOps models, etc.
• Provide agreed information, resources, professional advice and strategic contribution, within agreed time frame and budget, to acceptable standard, in support of improving time to market.
• Identify areas of resource inefficiencies and promote optimisation through multi-skilling and addressing capacity gaps.
• Optimise efficiency and embed correct values by ensuring direct reports understand and support Nedbank's vision, values and strategy.
• Manage performance of reports and hold them accountable for managing the performance of their reports by implementing performance agreements and ensuring a clear vision.
• Identify relevant development needs by assessing own performance and behaviour through formal and informal feedback.
• Maintain a high performing team by identifying a talent pool through conducting career conversations and using the talent grid principles and developing talent retention programmes.
• Build depth of skills and knowledge in the team of managers by sharing knowledge and insight.
Essential Qualification
Tertiary Qualification/ formal accreditation in Professional field
MMP/SMP / MM or equivalent
BSC Computer science
BComm Information Technology
Post graduate management qualification
Essential Certifications
ITIL Talent nurturing or equivalent MMP/SMP / MM or equivalent
Minimum Experience Level
10+ years IT Operations Experience
8-10 years Job Relevant experience
Type of Exposure
Managed Leadership and Learning Results
Managed Management and Process Results
Managed Self and Team
Managed budget
Managed operational plans and processes
Supported Transformation, Change and continued Improvement
Executed Workforce Planning Deliverables
Improved Human Resources Business Processes
Manage internal process
Technical / Professional Knowledge
Budgeting
Business administration and management
Change management
Client service management
Communication Strategies
Diversity management
Employee training/development
Financial Accounting Principles
Governance, Risk and Controls
Principles of project management
Relevant regulatory knowledge
Stakeholder management
Strategic planning
Talent management
Workforce planning
Business writing skills
Management information and reporting principles, tools and mechanisms
System Development Life cycle(SDLC)
ITIL
IT Architecture
General Communication Skills
Joint application development
Organisational structure
Influencing
IT Assets management processes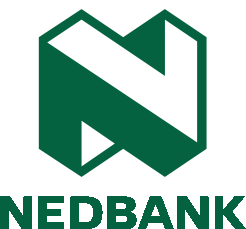 ---------------------------------------------------------------------------------------
Please contact the Nedbank Recruiting Team at +27 860 555 566
Apply now »