Head Of Audit: Operations
Location: 
Johannesburg, ZA

Requisition Details & Talent Acquisition Consultant
Leadership Pipeline
Manage Others
Position
Head of Audit: Operations
Job Purpose
To manage and lead a team of professionals and specialists to enable Nedbank Group Internal Audit (GIA) to achieve the delivery of its mandate and to ensure that GIA meet corporate governance requirements.
Job Responsibilities
Engage with stakeholders to obtain specific requirements for relevant information in order to prepare own management information (MI) reports for submission to stakeholders.
Collaborate with Old Mutual Group Internal Audit (GIA).
Interact with Chief Auditors during GIA MI Exco meeting to allow Chief Auditors to share feedback and requirements so that delivery of MI is improved and results add value to GIA.
Support Chief Internal Auditor (CIA) by delivering according to specific requests for information and reports to be delivered to GIA stakeholders where high level issues and concerns that affect Nedbank are reported.
Liaise with Group Finance by coordinating the collation of GIA information and providing relevant information to ensure submission of the Group Audit Committee (GAC) report and SARB report within specific timelines.
Ensure collation of relevant MI reports are delivered by team.
Facilitate the annual audit planning process.
Facilitate the annual GIA strategic planning session.
Monitor and track GIA staff compliance.
Provide a system where risk issues are captured for reporting by Cluster Risk Officers and reported to the Operations Committee and Group Audit Committee (GAC).
Ensure that all travel requirements for GIA are administered by travel administrator according to travel policy so that relevant discounts can be negotiated and travel bookings result in improved service delivery to GIA.
Ensure transformational target are met.
Contribute to a culture of transformation by participating in Nedbank culture building initiatives, business strategy, and CSI.
Stay abreast of developments in field of expertise, ensuring personal and professional growth.
Understand and embrace the Nedbank vision and values, leading by example.
Participate in the development and implement action plans to address issues raised in culture survey results.
Create a client service culture, deliverng worldclass service.
Support the implementation of business optimisation to achieve operational excellence.
Generate monthly billable hour report, so that transfer pricing from the various areas within GIA can be allocated to the respective divisions/Clusters.
Manage budget of department and GIA.
Obtain prior approval from Chief Risk Officer (CRO) for any expense in excess of budget.
Present budgets and variances at GIA Exco meetings to ensure proactive management of costs and to ensure variances are tracked and overall efficiency improved.
Manage transfer pricing budget. Manage the onboarding process of new employees.
Manage performance of staff by implementing performance agreements and ensuring a clear vision.
Mentor and coach staff on identified performance gaps.
Tailor development needs as identified to ensure that Business Unit stays abreast in field of expertise and deliver on the expectations from stakeholders.
Create environment of teamwork by engaging with staff, keeping them informed and encouraging participation in decision making processes to motivate them perform and contribute to the success of the business.
Essential Qualifications - NQF Level
Professional Qualifications/Honour's Degree
Preferred Qualification
Chartered Accountant , Professional Qualifications/Honours Degree
Essential Certifications
Certified Internal Auditor (CIA)
Minimum Experience Level
8 - 10 years working experience in executive auditing, running an audit portfolio, managing end to end audit processes and continually improving processes within the banking/financial services industry.
Type of Exposure
Interacting at executive forums and board meetings
Building and maintaining effective relationships externally and internally
Implementing actions to improve the organisational culture
Communicating job requirements and performance standards to others
Assuming a key leadership role
Coaching and mentoring others
Developing and maintaining budgets
Auditing
Managing business risk
Drafting reports
Technical / Professional Knowledge
Budgeting
Business administration and management
Data analysis
Principles of project management
Regulatory, Legal and Economics Principles
Relevant regulatory knowledge
Risk management process and frameworks
Institute of Internal Auditors standards
Internal audit policies and procedures
Governance, risk and controls
Behavioural Competencies
Building Partnerships
Communication
Decision Making
Innovation
Continuous Improvement
Driving for Results
Declaration
Preference will be given to candidates from the underrepresented groups
Please contact the Nedbank Recruiting Team at +27 860 555 566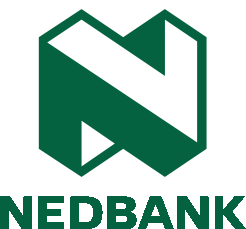 ---------------------------------------------------------------------------------------
Please contact the Nedbank Recruiting Team at +27 860 555 566
Apply now »