Head: Business IT Enablement
Location: 
Johannesburg, ZA

Job Classification
REQ: 114043 - Refilwe Falatsi
Closing Date: 31 January 2022
Employment Equity Statement: Preference will be given to individuals from underrepresented groups. 
Job Family
Information Technology
Career Stream
It Operations
Leadership Pipeline
Manage Managers
Job Purpose
To build management foundation and deliver operational excellence and productivity. To manage technology discipline managers in support of stated objectives.
Job Responsibilities
Create a simplified low cost IT operating platform.
Deliver promised results.
Manage resources in executing and achieving business strategy and associated metric.
Optimise value add through identifying and managing risks arising from own department.
Support standardised delivery processes.
Improve delivery capabilities and capacity.
Improve productivity and smooth day-to-day operations.
Make quality and timeous decisions through solving problems, correcting actions and by improving teame results.
Deliver best practice services, and meet and exceed client expectations in support of strengthened business IT collaboration.
Monitor and manage client, service providers, partners and other stakeholder expectations.
Support improved delivery capabilities.
Ensure integrity in actions through building trust and respect by department members, direct reports and managers.
Ensure communication and building relationships networks upwards, downwards, sideways and outwards.
Ensure proper financing of the function.
Ensure that planned projects and deliverables for the year are achieved within planned budget.
Deliver services to stakeholders by meeting and exceeding client expectations and Nedbank standards. Improving time to market.
Provide agreed information, resources, professional advice and strategic contribution, within agreed time frame and budget, to acceptable standard, in support of improving time to market.
Ensure transformational target are met.
Contribute to a culture of transformation by participating in Nedbank culture building initiatives, business strategy, and CSI. Stay abreast of developments in field of expertise, ensuring personal and professional growth.
Ensure issues raised in culture survey are addressed and results are improved.
Deliver a worldclass service by ensuring a client centric culture.
Identify areas of resource inefficiencies and promote optimisation through multi-skilling and addressing capacity gaps.
Optimise efficiency and embed correct values by ensuring direct reports understand and support Nedbank's vision, values and strategy.
Manage performance of reports and hold them accountable for managing the performance of their reports by implementing performance agreements and ensuring a clear vision.
Identify relevant development needs by assessing own performance and behaviour through formal and informal feedback.
Maintain a high performing team by identifying a talent pool through conducting career conversations and using the talent grid principles and developing talent retention programmes.
Build depth of skills and knowledge in the team of managers by sharing knowledge and insight.
Ensure continuous improvement goals are achieved by creating an environment whereby self, managers and team are encouraged to challenge the status quo by initiating constructive debates about work practices. Improve productivity and reduce costs.
Essential Qualifications - NQF Level
Advanced Diplomas/National 1st Degrees
Matric / Grade 12 / National Senior Certificate
Preferred Qualification
Role Relevant Tertiary Qualification
Essential Certifications
Relevant Information Technology Certification
Type of Exposure
Developed and Implemented Communications Strategy
Executed Workforce Planning Deliverables
Improved Human Resources Business Processes
Manage internal process
Managed Leadership and Learning Results
Managed Management and Process Results
Managed Self and Team
Managed budget
Managed operational plans and processes
Supported Transformation, Change and continued Improvement
Minimum Experience Level
15+ years IT Operations Experience and 10-12 years Job Relevant
Technical / Professional Knowledge
Governance, Risk and Controls
Organisational behaviour theory
Principles of project management
Relevant regulatory knowledge
Stakeholder management
Strategic planning
Talent management
Business writing skills
Management information and reporting principles, tools and mechanisms
Client Service Management
Behavioural Competencies
Building Partnerships
Customer Focus
Decision Making
Facilitating Change
Inspiring others
Business Acumen
Compelling Communication
Selecting Talent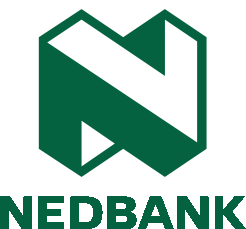 ---------------------------------------------------------------------------------------
Please contact the Nedbank Recruiting Team at +27 860 555 566
Apply now »