Location: 
Johannesburg, ZA
Job Purpose
To manage the deliverables and development of software and/or maintenance; taking end-to-end enterprise ownership to address client requirements in line with Nedbank Business and Information Technology strategy.
Job Responsibilities
• Deliver and continuously improve solutions and services to client expectations by managing the achievement of quality and turnaround standards for processes, products, systems or services and reducing deviation – with due application of Agile principles.
• Realise commercial value-add in client businesses through the application of professional knowledge and skill.
• Ensure operational costs are within budget by actively monitoring team budgets and operational spend.
• Ensure professional solutions that demonstrate a balance of best of breed and return on investment for the client are delivered to client within agreed parameters and timelines.
• Enable collaborative delivery by establishing a productive working relationships with employees, managers, peers, clients and vendors.
• Ensure team work though the review of tasks and corrective action implemented when required.
• Meet all agreed risk and compliance requirements and mitigate non-compliance to standards, policies and regulatory requirements.
• Ensure the implementation of strategy by translating activities across business unit.
• Translate business requirements accurately into project schedules and ensure alignment to requirements.
• Ensure satisfactory post implementation review.
• Actively institutionalise the organisation's systems development standards, methods and procedures.
• Monitor and report on the progress of systems development.
• Take action to deal with exceptions, problems and unforeseen events in a timely manner.
• Work on ways to automate and improve development and release processes.
• Ensure that systems development projects are carried out in accordance with the agreed standards, methods and procedures by monitoring quality assurance systems, processes and measures.
• Ensure that adequate capacity is available to support the agreed programme of systems development and that they are optimally utilised and accounted for.
• Working with software developers and software engineers to ensure that development follows established processes and works as intended.
• Collaboration with other technology divisions within the bank to instil co-ordinated delivery.
• Strategic management of technology partnerships and spend.
 
Essential Qualification
BSc Computer Science/IT/Maths/Engineering/Statistics
Preferred Qualification
Post graduate degree (preferably Masters) in Computer Science/IT/Mathematics/Engineering/Statistics
Type of Exposure
Achieved Client and Relationship Results
Achieved Management and Process Results
Built a high performance culture
Designed Workforce Planning Solutions
Developed and Implemented Communications Strategy
Improved processes and culture
Minimum Experience Level
3 - 4 years in managing cross-functional teams

7-10 years within Capital Markets project delivery

Experience in Capital Markets systems i.e. Murex, Front Arena, Wallstreet, Algos etc            

Experience in Enterprise Agile delivery methods and tooling

Experience in any of the following in programming languages i.e. Java, Python, C# or C++
Technical / Professional Knowledge
Budgeting
Business administration and management
Change management
Client service management
Diversity management
Employee training/development
Financial Accounting Principles
Governance, Risk and Controls
Operations planning
Principles of project management
Relevant regulatory knowledge
Service level agreements
Staff resource planning
Strategic planning
Business writing skills
Management information and reporting principles, tools and mechanisms
System Development Life cycle(SDLC)
ITIL
IT Architecture
General Communication Skills
Joint application development
Organisational structure
IT Assets management processes
Behavioural Competencies
Aligning Performance for Success
Earning Trust
Customer Focus
Guiding Team Success
Building Talent
Driving for Results
Planning and Organizing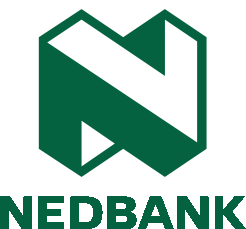 ---------------------------------------------------------------------------------------
Please contact the Nedbank Recruiting Team at +27 860 555 566
Apply now »