Location: 
Johannesburg, ZA

Job Purpose
To prepare data products and advance technical thought leadership for the Enterprise, to deliver fit for purpose data products for consumption by advanced analytics. Provide clean, usable data to whomever may require it.
Job Responsibilities
Design, construct, install, test and maintain highly scalable data management systems.
Ensure systems meet business requirements and industry practices.
Build high-performance  prototypes, and proof of concepts.
Research opportunities for data acquisition and new uses for existing data.
Develop data set processes for data modelling, mining and production.
Integrate new data management technologies and software engineering tools into existing structures.
Create custom software components (e.g. specialized UDFs) and analytics applications.
Employ a variety of languages and tools (e.g. scripting languages) to marry systems together.
Install and update disaster recovery procedures.
Recommend ways to improve data reliability, efficiency and quality.
Collaborate with data architects, modellers and IT team members on project goals.
Determine in conjunction with the Data Architect what data management systems are appropriate.
Obtain information from the data Scientist to determine which data is needed for analysis to determine and provide data  which is  needed .
Support the achievement of the  business strategy, objectives and values.
Stay abreast of developments in field of expertise .
Ensure personal growth and enable effectiveness in performance of roles and responsibilities .
Contribute to the Nedbank Culture building initiatives (e.g. staff surveys etc.).
Participate and support corporate responsibility initiatives for the achievement of business strategy.
Seek opportunities to improve business processes, models and systems though agile thinking.
Essential Qualifications - NQF Level
Matric / Grade 12 / National Senior Certificate
Advanced Diplomas/National 1st Degrees
Type of Exposure
Working with different databases
Conducting root cause analysis.
Experience in an agile development environment using Scrum and/or Extreme Programming
Minimum Experience Level
5 to 10 years  experience across multiple date related disciplines
Technical / Professional Knowledge
Extract ,transform and Load Data
Databases
SQL
Behavioural Competencies
Decision Making
Managing Work
Initiating Action
Quality Orientation
Innovation
Technical/Professional Knowledge and Skills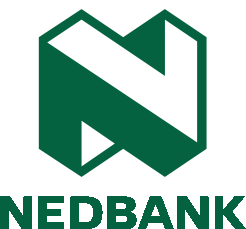 ---------------------------------------------------------------------------------------
Please contact the Nedbank Recruiting Team at +27 860 555 566
Apply now »