Climate Programme Manager
Location: 
Johannesburg, ZA

Requisition Details & Talent Acquisition Contact
Leadership Pipeline
Manage Managers
Position
Climate Programme Manager - Pipeline 
Job Purpose
To manage the strategy; planning; organising; negotiating; staffing; directing and controlling of all aspects of projects or programmes for a portfolio in ensuring the successful implementation of Projects to realize the business strategy
Job Responsibilities
Ensure best practice service delivery by ensuring that client needs are accurately captured in scope and signed off by stakeholders.
Proactively support stakeholders.
Manage stakeholder expectations across portfolio.
Ensure optimal project delivery to stakeholders.
Manage deviations to project plan and agreed with stakeholders timeously.
Mange projects.
Ensure effectiveness of stakeholder management across portfolio, and that deviations are managed properly.
Ensure transformational target are met.
Contribute to a culture of transformation by participating in Nedbank culture building initiatives, business strategy, and CSI.
Stay abreast of developments in field of expertise, ensuring personal and professional growth.
Understand and embrace the Nedbank vision and values, leading by example.
Ensure issues raised in culture survey are addressed and results are improved.
Deliver a world-class service by ensuring a client centric culture.
Identify areas of resource inefficiencies and promote optimization through multi-skilling and addressing capacity gaps.
Ensure projects are delivered on target within due date, budget and per scope and project governance.
Plan and prioritize the agreed project portfolio to deliver optimized business value in alignment with three-year plans.
Conduct capacity management across project.
Ensure the delivery of services.
Ensure projects are delivered in accordance to project governance.
Manage branch budget and the allocation of project resource costs appropriately across the portfolio.
Lead in the formation of the strategy planning for the project function and for the Business Units served by the function.
Ensure quality projects by making amendments to processes, structures, operating models and business plans to ensure optimal team delivery.
Essential Qualifications - NQF Level
Matric / Grade 12 / National Senior Certificate
Advanced Diplomas/National 1st Degrees
Preferred Qualification
SMP or equivalent
PMP or Prince certification or equivalent PM framework
Preferred Certifications
PMP or Prince certification.
Programme Management certification (PGMP)
Minimum Experience Level
10 years experience working in a project environment of large project and or programmes of which 2-3 years management
Technical / Professional Knowledge
Management information and reporting principles, tools and mechanisms
Organisational behaviour theory
Capacity planning
Client Service Management
Talent management
Stakeholder management
Financial management
Microsoft Project
Project Tool Kit
Project Management
Behavioural Competencies
Sharing Responsibility
Leading Change
Leading Teams
Driving for Results
Inspiring others
Building Partnerships
Declaration
Preference will be given to candidates from the underrepresented groups
Please contact the Nedbank Recruiting Team at +27 860 555 566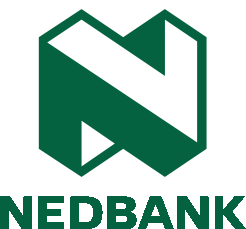 ---------------------------------------------------------------------------------------
Please contact the Nedbank Recruiting Team at +27 860 555 566
Apply now »