Business Analyst Specialist
Location: 
Johannesburg, ZA
Requisition ID:107570
Recruitment Consultant: Nomathamsanqa Nonkonyana
Job Family
Project, Process and Product
Leadership Pipeline
Manage Self: Expert
Job Purpose
To work with stakeholders throughout the organisation; to build a holistic view of the organisations strategy; processes; information and information technology assets. The specialist BA links and aligns the business mission; strategy and processes of an organisation to its information technology strategy. He or she documents this using multiple models or views that show how the current and future needs of an organisation will be met in an efficient; sustainable; agile and adaptable manner. To bring business needs; capabilities; technology and process together in an efficient and effective manner. The specialist BA has mastered the industry recognised knowledge areas for Business Analysis and works at the highest levels of abstraction; ambiguity and complexity within the organisation. He or she performs business analysis tasks to connect information; technology; processes and business needs in varying levels of detail within an area of speciality; and is able to perform all business analysis tasks at both ends of the detail spectrum.
Job Responsibilities
Develop collaborative relationships through dealing with different cultural customs, and political factors.
Diffuse and address conflict. Identify where conflicts and/or synergies exist between technologies and business functions.
Meet business needs through the ability to perform vendor/solution evaluation and solution validation.
Contribute to a culture of transformation by participating in Nedbank culture building initiatives, business strategy, and CSI.
Stay abreast of developments in field of expertise, ensuring personal and professional growth.
Understand and embrace the Nedbank vision and values, leading by example.
Add value to Nedbank and seek opportunities to improve business processes, models and systems.
Drive the business area by identifying and executing on opportunities.
Ensure success of high risk or strategic projects.
Create and maintain an operating plan (business roadmap) for achieving the strategic vision and operating platform, while delivering on expected business results.
Identify and prioritize business initiatives and produce feasibility studies, cost-benefits and business case documents justifying the investment required.
Define business vision, goals, objectives, business processes and requirements.
Support the achievement of the business strategy, objectives and values.
Enable skilling and required corrective action to take place by sharing knowledge and industry trends with team.
Obtain buy-in for developing new and/or enhanced processes that will improve the functioning of stakeholders' businesses. Ensure team success. Promote and contribute to the organisation Business Analysis (BA) Centre of Excellence
Essential Qualifications - NQF Level
Advanced Diplomas/National 1st Degrees
Post-doctoral Research Degrees/Doctorate
Preferred Qualification
Relevant Bachelors degree 
Essential Certifications
Relevant qualification in Business Analysis from one of the IIBA™ Endorsed Education Providers contributing towards future certification.
Type of Exposure
Built a high performance culture
Built and maintained stakeholder relationships
Completed Reports and Achieved Budgets
Designed Workforce Planning Solutions
Developed and Implemented Communications Strategy
Manage internal process
Managed Transformation & Innovation
Managed Process Results
Managed Relationships
Managed Self
Supported Transformation, Change and continued Improvement
Minimum Experience Level
10 years working experience (business or IT) in various analysis roles.
Minimum of 6 years in a senior Business Analyst role
Technical / Professional Knowledge
Communication Strategies
Governance, Risk and Controls
Principles of project management
Relevant regulatory knowledge
Relevant software and systems knowledge
Research methodology
Information Technology concepts
Modelling (ARIS /UML)
End -to End Innovation Lifecycle Method
Risk And Security Practice
Behavioural Competencies
Building Partnerships
Decision Making
Initiating Action
Driving Execution
Emotional Intelligence Essentials
High-Impact Communication
Technical/Professional Knowledge and Skills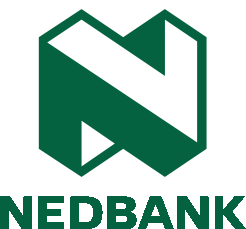 ---------------------------------------------------------------------------------------
Please contact the Nedbank Recruiting Team at +27 860 555 566
Apply now »