Broker Support Team Leader
Location: 
Johannesburg, ZA

Requisition Details & Talent Acquisition Contact
Leadership Pipeline
Manage Others
Job Purpose
To manage and lead a team of administrators in order to facilitate the processing of both internal and external client instructions on behalf of the relevant department
Job Responsibilities
Minimise expenses by using cost effective processes and staying within the operational budget
Ensure turnaround times are met through processing financial transactions within the Service Level Agreement (SLA) requirements
Ensure effective management of work by adhering to stipulated timeframes and quality delivery of work
Develop and maintain collaborative relationships with external clients through offering quality service and meeting turnaround times.
Manage trusting working relationships with internal stakeholders through engagement sessions, appropriate reporting and regular communication
Ensure client satisfaction by understanding and meeting their required needs
Manage the performance of staff by putting in place resource plans that include work allocation and clear accountability
Manage quality of work by performing quality checks and taking corrective action where necessary
Improve the performance of the team through multiskilling, job enhancement, process improvement etc.
Manage quality of work by ensuring process standards are implemented and continuously met and corrective action where necessary
Drive operational improvement by identifying and implementing appropriate solutions
Manage performance of staff by implementing performance agreements, ensuring a clear vision, agreeing on goals and objectives, providing regular feedback on performance, recognising and rewarding achievement and take appropriate corrective action where required.
Mentor and coach staff on identified performance gaps by discussing these performance gaps and agree on appropriate action to be taken.
Motivate staff to perform and contribute to the success of the business by creating environment of teamwork through engaging with staff (sharing information) and encouraging participation in decision making processes.
Stay abreast in field of expertise and deliver on the expectations from stakeholders by building capability of self and staff through identifying current and future training and development needs.
Contribute to team effectiveness by following the recruitment process when recruiting talent.
Maintain a capable high performing team and ensure an environment for optimal performance is created by identifying talent pool through conducting career conversations, utilising the talent grid principles and developing talent retention programmes (e.g.. rotation).
Ensure self and staff understand and embrace the Nedbank Vision and Values by leading by example and re-enforcing values during meetings.
Manage the on boarding process of new employees by ensuring execution of preparations according to the on-boarding check-list.
Ensure transformational targets are met for own team through consideration of targets during the staff recruitment, retention and training process and utilising suppliers listed on the preferred supplier list.
Contribute to a culture conducive to the achievement of transformation goals by participating in Nedbank Culture building initiatives (e.g. staff surveys etc.).
Address issues raised in culture surveys by participating in the development and implementation of action plans.
Create a client service culture through various required interventions.
Achieve operational excellence by supporting the implementation of business optimisation improvement through team engagement.
Encourage team to generate innovative ideas and share knowledge.
Essential Qualifications - NQF Level
Matric / Grade 12 / National Senior Certificate
Preferred Qualification
NQF level 5 qualification
Minimum Experience Level
3 to 5 five years working experience as a Broker Support Team Leader/Policy Administrator Team Leader Commercial & Personal Lines Short Term Insurance within the Banking/Financial Services Industry.
Technical / Professional Knowledge
Business administration and management
Client service management
Communication Strategies
Diversity management
Financial Accounting Principles
Governance, Risk and Controls
Operations planning
Principles of project management
Relevant regulatory knowledge
Service level agreements
Behavioural Competencies
Coaching
Customer Focus
Decision Making
Building talent
Influencing
Planning and Organizing
Declaration
Preference will be given to candidates from the underrepresented groups
Please contact the Nedbank Recruiting Team at +27 860 555 566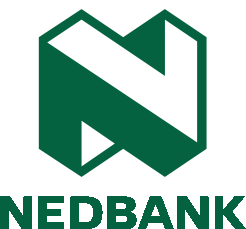 ---------------------------------------------------------------------------------------
Please contact the Nedbank Recruiting Team at +27 860 555 566
Apply now »