Location: 
Johannesburg, ZA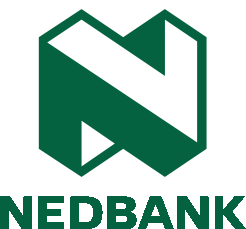 Nedbank Recruiting
Job Classification
Job Family
Information Technology
Career Stream
It Application Development
Leadership Pipeline
Manage Self: Technical
FAIS Affected
Job Purpose
To provide business intelligence visually through data provisioning and reporting; while building customer relations; to enable Nedbank to achieve excellence in execution.
Job Responsibilities
• Contribute to a culture conducive to the achievement of transformation goals by participating in Nedbank Culture building initiatives (e.g. staff surveys etc).
•Participate and support corporate social responsibility initiatives for the achievement of key business strategies.
•Identify and recommend opportunities to enhance processes; systems and policies and support implementation of new processes; policies and systems.
•Demonstrate understanding of business needs through collaboration with business analysts to deliver on requirements.
•Align to datamart model; data standards; metadata and operational level agreements by collaborating with relevant internal stakeholders.
•Execute on milestones through application of technical knowledge.
•Ensure understanding of document creation by attending technical design sessions.
•Ensure optimum use of resources by utilizing data management and processes and by providing business intelligence in accordance with standards; policies and procedures.
•Continuously improve set processes by identifying innovation opportunities.
•Identify and mitigate risk by escalating identified risk to Lead and executing within the Nedbank governance framework.
•Resolve incidents by logging and tracking through correct channels.
•Keep abreast of legislation and other industry changes that impact on role by reading relevant newsletters and websites; and attending sessions.
•Understand and embrace the Nedbank vision and demonstrate the values through interaction with team and stakeholders.
•Improve personal capability and stay abreast of developments in field of expertise by identifying training courses and career progression for self through input and feedback from managersEnsure personal growth and enable effectiveness in performance of roles and responsibilities by ensuring all learning activities are completed; experience practised and certifications obtained and/or maintained within specified time frames.
•Ensure information is provided correctly to stakeholders by sharing knowledge with team.
•Manage production environment through building; maintaining and monitoring load processes according to operational level agreements.
•Produce business and management information by collaborating with architecture; the requirements creator and business users.
•Provide feedback timeously to team on progress.
People Specification
Essential Qualifications - NQF Level
Preferred Qualification
Degree in Information Technology
Essential Certifications
Certification applicable to relevant technology
Preferred Certifications
Type of Exposure
Built and managed stakeholder relationships
Built a high performance culture
Developed and Implemented Communications Strategy
Manage internal process
Provided Administrative Support
Minimum Experience Level
5 years' relevant experience, of which 1-2 years' experience is in a data management role
Technical / Professional Knowledge
Administrative procedures and systems
Banking knowledge
Banking procedures
Business principles
Business terms and definitions
Data analysis
Governance, Risk and Controls
Microsoft Office
Relevant regulatory knowledge
Relevant software and systems knowledge
Business writing skills
Cluster Specific Operational Knowledge
Behavioural Competencies
Decision Making
Initiating Action
Innovation
Work Standards
Managing Work
Quality Orientation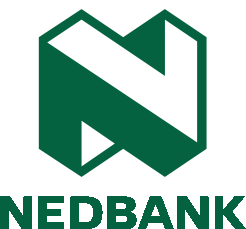 ---------------------------------------------------------------------------------------
Please contact the Nedbank Recruiting Team at +27 860 555 566
Apply now »