Send me alerts every days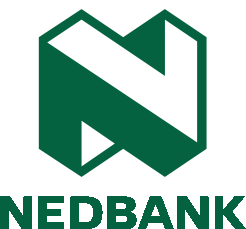 Nedbank Recruiting
Job Family
Risk, Audit and Compliance
Job Purpose
To ensure quality reporting (to Board and Business) on the audit assignments executed as per the annual audit plan, thereby supporting GIA in providing reasonable assurance to stakeholders that key risks are being mitigated through adequate and effective management controls in accordance with Group Internal Audit GIA methodology
Job Responsibilities
Maintain an open and constructive relationship as a Trusted Advisor with senior internal and external stakeholders including Institute of Internal Audit, SARB, External Audit and Business Executives;
Create an environment of teamwork that contributes to Group Internal Audit (GIA);
Build rapport and understand client current business reality, requirements, risks and expectations and consider key and/or emerging risks in annual audit plan, in order to support relevant GIA reporting;
Ensure that billable hours, budgets and resources are optimally planned and quality audits are delivered;
Deliver world class service through others by creating a client service and reporting culture;
Identify and ensure compliance with laws, regulations, and guidelines in terms of the relevant standards and reporting requirements/ guidance;
Identify and consider internal and external factors to develop and update annual risk-based audit plan with clear levels of accountability; and
Review the quality, relevance and commerciality of assignment audit reports.
Essential Qualifications - NQF Level
Advanced Diplomas/National 1st Degrees
Preferred Qualification
CA (SA) or Certified Internal Auditor (CIA)
Type of Exposure
Influencing stakeholders to obtain buy-in for concepts and ideas.
Conducting quality assurance reviews
Sharing information in different ways to increase stakeholders understanding
Building and maintaining effective relationships with internal and external stakeholders
Auditing
Interacting with diverse people
Analysing and interpreting qualitative and quantitative data
Financial services; preferable banking
Communicating standards to others
Consolidate data from various sources and identify/interpret trends
Minimum Experience Level
Five years or more financial services experience in a managerial role within audit;
Banking experience is essential;
Credit experience in an audit role would be highly advantageous; and
Experience in a digital (innovative technologies such as robotics etc ) and / or IT (technology systems and infrastructures) environment would be highly advantageous.
Technical / Professional Knowledge
Audit reporting
Audit standards and practices
Banking knowledge
Governance, Risk and Controls
Ethics and Fraud
Reputational risk management
Information technology
Business writing skills
Regulatory, Legal and Economics Principles
Business Acumen
Behavioural Competencies
Managing Work
Monitoring Information
Building Partnerships
Quality Orientation
Continuous Improvement
Work Standards
Courage
Adaptability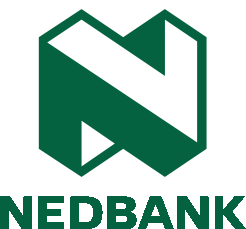 ---------------------------------------------------------------------------------------
Please contact the Nedbank Recruiting Team at +27 860 555 566
Apply now »