Associate: Deal Management
Location: 
Johannesburg, ZA

Job Family
Investment Banking
Career Stream
Commercial Support
Leadership Pipeline
Manage Self: Professional
Job Purpose
Manage a Trade Finance portfolio through efficient and effective execution and end-to-end management in accordance with the agreed deal frameworks, agreements, approvals and related regulations.
Job Responsibilities
Ensure delivery of quality service and maintain good relationships with all internal stakeholders(e.g. frontline business and other support divisions including Finance, Compliance, Operations,

Legal and Credit) in order to meet business objectives;

Ensure client satisfaction by ensuring delivery of quality service and maintaining good

relationships with all external stakeholders (e.g. clients, regulators, other lenders and service

providers).

Contribute to the continued improvement of operations, systems and processes impacting on

transactions.

Contribute to the pre-implementation credit and legal drafting process to ensure efficient post

implementation transactions management.

Ensure understanding and compliance with transaction documents/requirements as well as

Nedbank internal process requirements and regulatory requirements applicable to transactions.

Ensure quality data is maintained on all transactions to enable timeous and accurate availability

of management information (including financial information).

Ensure accurate and timeous outputs in line with agreed processes and protocols.
Essential Qualifications - NQF Level
Matric / Grade 12 / National Senior Certificate
National Certificates and Occupational Awards
Type of Exposure
Developed and Implemented Communications Strategy
Managed Relationships
Managed Self
Managed own Career
Manage internal process
Completed Reports and Achieved Budgets
Provided Administrative Support
Provided Client Service
Minimum Experience Level
3 – 5 years relevant financial experience in Merchant/Corporate banking.

3 – 5 years Global / Trade Finance experience
Technical / Professional Knowledge
Business writing
Microsoft Office
Relevant regulatory knowledge
Administrative procedures and systems
Analytical Skills
Accounting skills
Financial Acumen
Product Knowledge
Knowledge of risk
Relevant system knowledge
Behavioural Competencies
Communication
Continuous Learning
Initiating Action
Work Standards
Building partnerships
Managing Work
Collaborating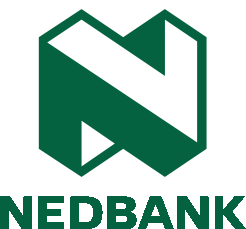 ---------------------------------------------------------------------------------------
Please contact the Nedbank Recruiting Team at +27 860 555 566
Apply now »