Head Of Executors: Cape Town

Job Classification
Requisition number: 106509- Melissa Cloete
Closing Date: 20 January 2021
PLEASE NOTE: PREFERENCE WILL BE GIVEN TO CANDIDATES FROM UNDERREPRESENTED GROUPS
Job Family
Sales And Services
Leadership Pipeline
Manage Others
Job Purpose
To manage, organise, control and plan the activities of the Estates Department.
Job Responsibilities
Build and maintain relationships across intermediaries to source agency estates.
Contact heirs of estates to determine need and offer wills facility.
Meet transformation targets during staff recruitment, retention and training and use preferred suppliers.
Analyse deviations from divisional EE and transformation plans and ensure recommended corrective action is appropriate and implemented.
Contribute to a culture of transformation by participating in Nedbank culture building initiatives, business strategy, and CSI.
Develop and implement action plans to address issues raised in culture surveys.
Create a client service culture.
Support implementation of business optimisation improvement.
Encourage team to generate innovative ideas and share knowledge.
Manage, monitor and address deadwood in the team.
Monitor estates to ensure they are closed within the target period.
Monitor action targets for estates to ensure agreed actions are completed.
Manage, track and monitor complaints and address service delivery issues.
Manage, track and monitor overdue liquidation and distribution accounts.
Implement performance agreements, ensure a clear vision, agree on goals and objectives, provide regular feedback on performance, recognise and reward achievement and take appropriate corrective action where required.
Create an environment of teamwork and encourage participation in decision-making processes.
Stay abreast in field of expertise and deliver on stakeholder expectations by identifying current and future training and development needs.
Follow the recruitment process when recruiting talent.
Conduct career conversations, use talent grid principles and develop talent retention programmes.
nderstand and embrace the Nedbank vision and values, leading by example.
Manage new employee on-boarding process per the on-boarding check-list.
Prepare an annual action plan in support of the roll-out budget.
Prepare and execute a marketing plan in support of the business strategy.
Measure delivery and performance against the annual budget and act where necessary.
Track and monitor team delivery against targets.
Implement plans and projections in order to achieve budget.
Closely monitor and address shortcomings with individuals.
Monitor and manage office errors to keep them within an acceptable level.
Track and monitor internal audit findings and ensure appropriate action is taken.
Implement governance and compliance standards and adhere to best practice.
Manage team risk through completion of team stats, monitoring work in progress, addressing exceptions monthly and sharing monthly stats.
Essential Qualifications - NQF Level
Matric / Grade 12 / National Senior Certificate
Advanced Diplomas/National 1st Degrees
Preferred Qualification
Certificate in Financial Planning (CFP).
Preferred Certifications
Association of Trust Companies.
Type of Exposure
Trust companies (Banking); Law firm with Estates exposure
Managing a team of people
Investigating and reviewing processes to improve client satisfaction
Coaching and mentoring of others
Providing constructive feedback to employees
Communicating job requirements and performance standards to others
Conducting performance feedback meetings
Conducting performance appraisal interviews
Assuming a key leadership role
Minimum Experience Level
5-10 years relative experience.
Technical / Professional Knowledge
Business terms and definitions
Change management
Client service management
Financial Accounting Principles
Principles of project management
Relevant regulatory knowledge
Service level agreements
Staff resource planning
Estate Administration
Trust Administration
Behavioural Competencies
Aligning Performance for Success
Customer Focus
Decision Making
Influencing
Planning and Organizing
Driving for Results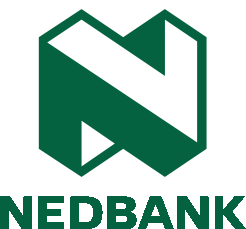 ---------------------------------------------------------------------------------------
Please contact the Nedbank Recruiting Team at +27 860 555 566
Apply now »