Business Development Manager

Job Classification
REQ: 129045 - Refilwe Falatsi
Closing Date:8 December 2023
Division: Nedbank Insurance | Strategic Projects - Product Development
Employment Equity Statement: Preference will be given to individuals from underrepresented groups.  
NB: This is not a sales role - Business Development Manager (Product Development)
Job Family
Sales And Services
Career Stream
Relationship Management
Leadership Pipeline
Manage Self: Professional
Job Purpose
To assist the Insurance Executive team (InExco) to manage the Nedbank Insurance's development of new products, enhancements of existing products and the decommissioning of existing products.  By collaboratively working with cross functional teams within Nedbank Insurance to achieve shared goals in the delivery of product and client solutions.
Job Responsibilities
Put together a business case by compiling all relevant information; come up with findings and draft a proposal with appropriate recommendations and alternatives.
Co-ordinating the preparation of a product concept through close collaboration with the product owner and relevant subject matter experts and come up with findings and draft a proposal with appropriate recommendations and alternatives.
Re-evaluating client value propositions by redesigning customer servicing, product design/ enhancement and customer engagement.
Sound knowledge of product development processes and product development committee charter.
Build strong relationships with internal as well as external stakeholders by networking and regular communication.
Build and maintain working relationships by networking; ongoing communication and sharing relevant information.
Support business development initiatives by implementing the agreed Service Level Agreement with the regional distribution owners.
Contribute to a culture conducive to the achievement of transformation goals by participating in Nedbank Culture building initiatives (e.g. staff surveys etc).
Participate and support corporate responsibility initiatives for the achievement of business strategy (e.g.Green Strategy).
Seek opportunities to improve business processes and systems by identifying and recommending effective ways to operate and adding value to Nedbank Insurance product development processes
Create awareness and expand business opportunities by presenting initiatives to various internal forums.
Regular feedback on progress of initiatives to various decision-making forums.
Support implementation of projects by coordinating and project managing all activities and making suggestive recommendations.
Gather information and unearth new business initiatives by identifying opportunities through market and competitor analysis; recommending innovative ideas for services or products.
Minimise risks by adhering to regulations; policies and procedures and executing on governance.
Identify business opportunities from existing and new channels by analysing available data; collaborating with other departments; engaging and meeting relevant stakeholders.
Support the achievement of the business strategy; objectives and values by reviewing Nedbank and Business Unit Plans and ensuring delivered systems; process; services and solutions are aligned.
Identify training courses and career progression for self through input and feedback from management.
Ensure all personal development plan activities are completed within specified timeframe. Share knowledge and industry trends with team and stakeholders during formal and informal interaction.
Obtain buy-in for developing new and/or enhanced processes (e.g. operational processes) that will improve the functioning of stakeholders' businesses by highlighting benefits in support of the implementation of recommendations.
Essential Qualifications - NQF Level
Matric / Grade 12 / National Senior Certificate
Advanced Diplomas/National 1st Degrees
Preferred Qualification
Post Graduate qualification in business management/ Insurance Qualification/ RE1 & RE5/ Knowledge of Project Management Principles.
Minimum Experience Level
2 years' experience in the preparation of business cases or product concepts.
Experience with working with Market data and Market analysis
At least 3-5 years work experience within the Insurance industry
Comprehensive understanding of how to launch a product and Design Thinking framework.
Ability to influence cross functional teams without formal authority.
Technical / Professional Knowledge
Business principles
Communication Strategies
Governance, Risk and Controls
Nedbank policies and procedures
Principles of financial management
Principles of project management
Relevant software and systems knowledge
Research methodology
Nedbank culture
Cluster Specific Operational Knowledge
Behavioural Competencies
Continuous Learning
Decision Making
Innovation
Building partnerships
Planning and Organizing
Technical/Professional Knowledge and Skills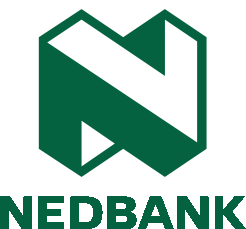 ---------------------------------------------------------------------------------------
Please contact the Nedbank Recruiting Team - Refilwe Falatsi
Apply now »