Job Title
Trade Authoriser JR110694
Location
Lakeview Campus Phase I, Constantia Kloof
Job Family
Administration, Operations and Facilities
Career Stream
Administration, Transactional Processing and Production
Leadership Pipeline
Manage Self: Technical
Job Purpose
To provide quality and accurate business administrative support services to internal and external stakeholders enabling Nedbank to achieve its business goals.
Responsible for the end to end authorising of Export/Import Documentary Credit to ensure that transactions are in accordance with international standard banking practice, rules and regulations with a view of avoiding reputational and financial risk.
Job Responsibilities
Conduct due diligence and workability checks on the Export/Import Documentary Credit this includes regulatory and compliance checks
Perform checking of documents presented in accordance with the terms and conditions under the Documentary Credit and subject to International Standard Banking Practice (ISBP), ICC Uniform Customs and Practice for Documentary Credits (UCP) 600, International Standby Practice (ISP) 98 rulings where applicable
Process reimbursement claims/settlements in accordance with Uniform Rules for Reimbursement
Identify Combatting Terrorist Financing (CTF), Financial Intelligence Centre Act (FICA) and Anti Money Laundering (AML), Sanctioned affected transactions that would require additional approval to determine internal compliance regulations.
Refer all suspicious transaction as per Suspicious Transaction Reporting (STR)
Correctly report all transactions to the South African Reserve Bank (SARB) when performing Balance of Payment (BOP) across all functions
Ensure Service Level Agreement is adhered to provide a high level of customer service
Adhere to International Standards of Organization (ISO) procedures, working instructions and policies
 
Essential Qualifications - NQF Level
Matric / Grade 12 / National Senior Certificate
Advanced Diplomas/National 1st Degrees
Preferred Qualification
Relevant qualification relating to International Trade Finance
Essential Certification(s)
Certified Documentary Credit Specialist (CDCS) or
Certificate in International Trade Finance (CITF) 
Minimum Experience Level
Minimum of 3 - 4 years experience in Foreign Exchange Processing
Minimum of 3 - 4 years experience in Trade products and Sanctions/Compliance
Type of Exposure
Completing various administrative duties (e.g. answering phones; making copies; filing)
Managing conflict situations
Comparing two or more sets of information
Communicating internally
Tracking cost against a budget
Capturing data
Checking accuracy of reports and records
Drafting reports
Managing customer expectations
Technical / Professional Knowledge
Administrative procedures and systems
Banking knowledge
Banking procedures
Business terms and definitions
Data analysis
Relevant regulatory knowledge
Business writing skills
Product Knowledge
Relevant system knowledge
Governance, risk and controls
Behavioural Competencies
Communication
Collaborating
Customer Focus
Initiating Action
Work Standards
Managing Work
EE Statement
Preference will be given to candidates form the underrepresented groups.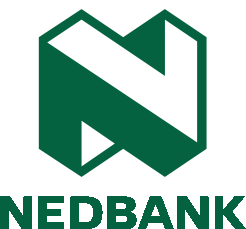 ---------------------------------------------------------------------------------------
Please contact the Nedbank Recruiting Team at +27 860 555 566
Apply now »