Location: 
Pietermaritzburg, ZA
Job Family
Sales and Services
Career Stream
Client Service
Leadership Pipeline
Manage Self: Professional
Job Purpose
To build and maintain strong relationships with our business clients through superior and hassle-free service in order to differentiate Nedbank as the banking partner of choice.
Job Responsibilities
Consistently ensured work completed to plan; progress reviewed and corrective action taken.
Resource utilisation produced balanced output i.e. quality; cost; business expectations and compliance.
Complied with risk standards; monitored and corrective action taken.
Identified and resolved work obstacles and problems effectively and had contingency options to deliver required output.
Contributed to the crafting of polices; procedures; standards; processes; etc.
Contribute to a culture conducive to the achievement of transformation goals by participating in Nedbank Culture building initiatives (e.g. staff surveys etc.).
Participate and support corporate responsibility initiatives for the achievement of business strategy (e.g Green Strategy).
Seek opportunities to improve business processes and systems by identifying and recommending effective ways to operate and adding value to Nedbank.
Initiate sales process by identifying opportunities for additional product or service sales.
Facilitate sales process by defining bank's fulfilment requirements for the client and gathering required documents to conclude the deal.
Provide after-sales service to bank's business clients by responding to their queries and requests in an efficient and timely manner.
Make suggestions to improve customer satisfaction by identifying trends in customer queries and complaints and reporting these to the relevant stakeholders.
Manage business risk by adhering to security and compliance requirements and bank's policies and procedures and ensuring that relevant documents are in place.
Manage operational risk by following appropriate process.
Manage client expectations by clearly explaining process and timelines.
Build a trusting relationship with clients by responding to queries and requests promptly.
Maintain strong client relationships by proactively initiating interactions regularly.
Nurture collaborative relationship with internal partners by referring new potential business and facilitating end-to-end process of products.
Develop a network of internal and external service providers by identifying individuals who can assist with meeting client's needs and interacting regularly with them.
Essential Qualifications - NQF Level
Matric / Grade 12 / National Senior Certificate
Preferred Qualification
Appropriate National Certificate or Diploma.
Type of Exposure
Working with a group to identify alternative solutions to a problem.
Analysing situations or data that requires an in depth evaluation of multiple factors
Building and maintaining effective cross-functional relationships with internal and external stakeholders
Managing multiple projects
Influencing stakeholders to obtain buy-in for concepts and ideas.
Brainstorming ways of improving a product or situation.
Challenging the status quo with a view to improving the environment or people's understanding
Identifying trends
Checking accuracy of reports and rec
Coordinating and securing buy-in from internal stakeholders
Minimum Experience Level
2-3 years general banking experience.
Technical / Professional Knowledge
Cluster Specific Operational Knowledge
Relevant regulatory knowledge
Industry trends
Business terms and definitions
Communication Strategies
Relevant software and systems knowledge
Decision-making process
Banking knowledge
Governance, Risk and Controls
Banking procedures
Behavioural Competencies
Advancing Sales Discussions
Building Customer Loyalty
Work Standards
Collaborating
Communication
Managing Work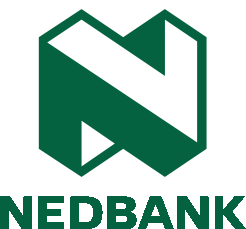 ---------------------------------------------------------------------------------------
Please contact the Nedbank Recruiting Team at +27 860 555 566
Apply now »