Job Classification
Positions available in Kwa-Zulu Natal and Western Cape
Job Family
Nedbank Wealth Cluster - Nedbank Insurance Business Unit.
Functional area -Administration, Operations and Facilities
Leadership Pipeline
Manage Others
Job Purpose
To manage, control and attend to contractor audits, authorizations over-mandate, upfront assessments, customer complaints and enforce correct interpretation of the Homeowners Insurance Policy with panel service providers and clients. Perform a mentoring and coaching support function to Nedbank Insurance, service providers and clients on products and technical aspects where specialised knowledge is required in resolving intricate challenges regarding claims relevant to Homeowners Insurance Cover.
Job Responsibilities
Assessments of claims: Advise and provide technical support to Nedbank Insurance's claims, underwriting, product and client experience departments;
Minimizing claim losses on within and over-mandate claim; Assess, audit and authorize claims in terms of allowable rates;
Ensuring that the claims authorization mandate per claim is adhered too.
Quantification by either drafting a scope of work and finalizing the cost of the claim according to agreed rates or comparing quotations and reports received from service providers and clients compared to the scope of work and rate guide.
Managing the cost from the start of the claim until the claim is finalized within the set parameters and agreed scope of work;
Handling and resolving complaints and queries from clients, internal stakeholders as well as external stakeholders such as builders, engineers etc.
Risk Management: Detect and identify fraudulent claims and any overcharging by clients and service providers; Perform risk management function by identifying underwriting risks and inadequate Sum Insured's of dwellings; Ensure adherence to all legislative requirements.
People Specification
Policy interpretation of Homeowner's Insurance Cover.

Vendor Management: Training of service providers (policy wording, processes and rates); Monitoring of service providers (report writing, policy interpretation, claims costs and service); Maintaining and sustaining good business relationship between service providers, clients, Broker Support.

Reporting and operational efficiency: Ensure quality and accuracy of reports , pricing and workmanship rendered by service providers;

 Effectively utilize the daily new claims repot to assist in identifying opportunities for further claims assessments.
Finalise all reports and administration within agreed turnaround and internal service level agreements.

Keeping technical skills current and stay abreast fo any changes to legislation relevant to Home Owners.
Arbitrations, second opinions and disputes: Short-Term Insurance Ombudsman matters that require further investigation; Clients proving to the contrary with rejected claims; Complaint against service provider; Client not happy with valuation (insurance replacement cost); As a result of the high cost of second opinions the internal assessor is to ensure that the service providers are suitably skilled and trained.
Essential Qualifications - NQF Level
Matric / Grade 12 / National Senior Certificate
Preferred Qualification
3 year Construction Technology certificate/ Diploma or 4 year Building Science or Construction Degree
Type of Exposure
Implementing a strategic plan
Working with clients to solve client problems
Investigating and reviewing processes to improve client satisfaction
Conducting root cause analysis
Analysing situations or data that requires an in depth evaluation of multiple factors
Developing ways to minimize risks
Managing conflict situations
Identifying trends
Conducting gap analysis
Providing expert advice/opinion
Minimum Experience Level
Minimum of 3 years experience as a Building Assessor;
Minimum of 3 years experience in the Short Term Insurance Industry.
Flexibility - able to travel to various provinces as need arises
Technical / Professional Knowledge
Banking knowledge
Business Acumen
Data analysis
Governance, Risk and Controls
Industry trends
Principles of financial management
Principles of project management
Relevant regulatory knowledge
Relevant software and systems knowledge
Decision-making process
Behavioural Competencies
Building Partnerships
Earning Trust
Coaching
Collaborating
Decision Making
Work Standards
Leadership Disposition
Planning and Organizing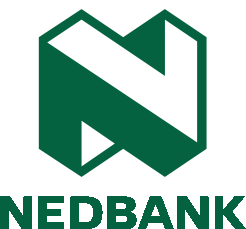 ---------------------------------------------------------------------------------------
Please contact the Nedbank Recruiting Team at +27 860 555 566
Apply now »