Systems Engineer Specialist
Location: 
Johannesburg, ZA

Req Details
Req 106475
Closing Date - 28 January 2021
Position
Systems Engineer Specialist
Job Family
Information Technology
Career Stream
It Operations
Leadership Pipeline
Manage Self: Professional
Job Purpose
To provide specialist technical expertise and support in installing; testing; tuning; optimising; diagnosing problems; repairing; upgrading and maintaining both externally and internally supplied hardware and systems software (i.e. Operating systems; data management products; office automation products; embedded systems); and other utility enabling software and related equipment.
Job Responsibilities
Availability:
• 24/7/365 up time on all hardware supported by Hardware Infrastructure.
• Health checks are conducted daily to identify any anomalies.
Asset Management:
• Diagrams of all Environments.
• Management of New, Current and Old equipment.
Sustainability:
• Ensure all microcode level is up to date - as per Nedbank Policy.
• Maintenance is conducted as per agreed schedule.
• All future release date tracked and planned for.
• All ageing Hardware as identified, and motivations are done to replace such hardware.
First Time Right Installations:
• Processes for the various types of installations
o Policies
o Processes
o Procedures
• Continuous improvement
o PLAN, DO, ASSESS and REFINE cycle for all Activities
Vendor Relationship:
• Schedule monthly Vendor performance management meetings.
• Schedule formal weekly reporting communications on issues/incidents.
• Quarterly Presentations from Vendors on their new releases.
• Reporting and Escalation processes defined, understood and communicated.
Essential Qualifications - NQF Level
Advanced Diplomas/National 1st Degrees
Minimum Experience Level
10 years plus exposure to IT environment with minimum of 8 years Systems Engineering.
Advantageous experience (not a disqualifier):
• 3-5 years Management experience
Skills
• Computer hardware engineers are required to have a strong all-round computer knowledge including some knowledge of cross system dependencies.
• Diagnose and troubleshoot failed various server types, storage devices, etc.
• Analyse user needs and recommend appropriate hardware.
• Modify hardware to either enable forensic analysis of the media or to change the functionality of the hardware for other purposes.
• Participate in the design and development of electronic circuits and assemblies.
• Conduct technical exploitation and examination of high priority media.
• Test and review for technical accuracy, standards and compliance to the design.
Type of Exposure
Achieved transformation and innovation results
Completed Reports and Achieved Budgets
Designed Workforce Planning Solutions
Developed and Implemented Communications Strategy
Managed Transformation & Innovation
Managed Governance
Manage internal process
Managed Process Results
Managed Relationships
Managed Self and Team
Managed budget
Provided Client Service
Provided Administrative Support
Supported Transformation, Change and continued Improvement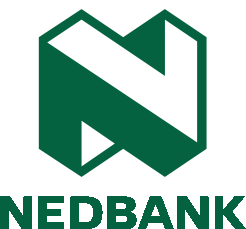 ---------------------------------------------------------------------------------------
Please contact the Nedbank Recruiting Team at +27 860 555 566
Apply now »