Systems Admin & 3rd Party Support
Location: 
Johannesburg, ZA

Job Details
Job Req: 113328
Consultant: Nosipho Cele
Closing Date: 06 December 2021
Job Family
Information Technology
Leadership Pipeline
Manage Self: Operational
Job Purpose
To execute assigned work tasks; to ensure the stability and availability of the Enterprise Systems Management Tools within the specific area of responsibility; including the provision of advise; guidance and support to customers and technical staff; following defined procedures and standards; in line with Nedbanks business strategy.
Job Responsibilities
Change Management champion – table all incidents logged for MFC for the week, follow up on all outstanding approvals as well as documentation. Represent MFC changes in TCAB and ECAB meetings weekly.
Special Project Management – Run special projects for business to ensure business is always first to market with products concerning Auctions.
24/7 Standby Support – Successful candidate will be required to work standby and provide 24/7 Standby support for the week (Monday to Monday) alternate weeks
 Assist with the day-to-day running of the Auction House – All escalations and requests to be dealt with as per SLA.
Tuesday Pre setup of auction (testing of all processes & equipment), Support of auction on Wednesdays
Effective communication – Communicate and provide feedback to all parties.
Incident management - address operational concerns and issues, monitoring
Problem Management: logging of problem tickets. Following up on tasks assigned. Obtaining root cause.
Complete Technical & Business sign-off testing and information validation for 3rd party application (Cypress, 360, Online, Public Website, Bidtracker)
Build alliances and partnerships across GT clusters, MFC business and 3rd party vendors
Follow communication procedure, guidelines, and policies
Handle customer complaints, provide appropriate solutions and alternatives within time limits - follow up to ensure resolution
System Administrative Function (Warehouse Management)
Software Training Champion (Warehouse Management)
 Attend focus/severity sessions to understand the issue being experienced and access the impact to MFC.
 Attend/Assist with DR tests (Business and 3rd party)
Certificate Management Champion – Ensure all certificates are renewed before they expire.
Contribute to a culture conducive to the achievement of transformation goals by participating in Nedbank Culture building initiatives (e.g. staff surveys etc.).
Participate and support corporate social responsibility initiatives for the achievement of business strategy (e.g. training/awareness on digital forensic examination to external parties on pro bono basis).
Identify opportunities to improve or enhance processes by identifying and recommend ing improvements to tools; policies and procedures to add value to Nedbank.
Provide 1st level support and occasional 2nd level support and trouble shooting against guidelines; thus meeting clients' needs.
Manage and action customer requests/calls through building and enhancing client relationships.
Essential Qualifications - NQF Level
Matric / Grade 12 / National Senior Certificate
Preferred Qualification
Information Technology Diploma or Degree plus Product certification 
Technical Skills/Knowledge
•    Advanced Microsoft Office Suite
•    MS Visio 
•    Jira boards
•    One Drive
•    Service Now (advantageous)
•    A+ (advantageous)
•    N+ (advantageous)
•    Streaming knowledge
•    Specialised role functions, processes & support
•    Easily adaptable to change
•    Able to work in an agile manner
•    Attention to detail
•    Excellent communication skills
Preferred Certifications
Project management fundamentals
Agile fundamentals
Change Management knowledge and processes
A+ advantageous  
Azure fundamentals
Type of Exposure
Provided Client Service
Provided Administrative Support
Completed Reports and Achieved Budgets
Developed and Implemented Communications Strategy
Manage internal process
Managed Relationships
Managed Self
Minimum Experience Level
3-5 years IT industry or related experience
Technical / Professional Knowledge
Administrative procedures and systems
Data analysis
Microsoft Office
Relevant regulatory knowledge
Business writing skills
Information Technology concepts
Role relevant related technologies
Multiple operating system
Computer Literacy
Performance monitoring and tuning
Behavioural Competencies
Continuous Learning
Collaborating
Customer Focus
Initiating Action
Work Standards
Managing Work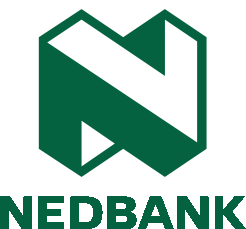 ---------------------------------------------------------------------------------------
Please contact the Nedbank Recruiting Team at +27 860 555 566
Apply now »