Location: 
Johannesburg, ZA

Requisition Details & Talent Acquisition Contact
Job Purpose
To perform financial analysis on business data in order to leverage and communicate effectively with stakeholders; so as to add value to the business financial management strategy.
Job Responsibilities
Build research capabilities by collating data from different sources and communicate to all stakeholder.

Communicate solutions and ideas to stakeholders through meetings; presentations and generating reports.

Build and maintain professional relationships with all stakeholders at all levels of the organisations.

Contribute to a culture conducive to the achievement of transformation goals by participating in Nedbank Culture building initiatives (e.g. staff surveys etc).

Participate and support corporate responsibility initiatives for the achievement of business strategy (e.g. Green Strategy).

Seek opportunities to improve business processes and systems by identifying and recommending effective ways to operate and adding value to Nedbank.

Create new innovative value by identifying analytical opportunities with Nedbank.

Identify business problems by analysing data and reports from various sources.

Understand impact of scenarios or changes on the business by developing analytical tools for internal and external clients.

Provide meaningful recommendations; explanations and highlights of concerns or anomalies by analysing and interrogating financial information Ensure that financial business analysis is conducted in line with the set standards. Enhance processes; policies and procedures by researching; reviewing current documents and submitting recommendations.

Ensure compliance by following policies and procedures and data integrity.

Contribute to intellectual capital development by providing continuous motivation; mentoring; coaching and on the job skills training.

Manage defined risks in the finance function and risk categories at targeted levels by adhering to internal and external guidelines/policies/ procedures/business rules/ compliance and governance requirements.

Ensure value is maintained by identifying opportunities and potential risk and addressing them.

Support the achievement of the business strategy; objectives and values by reviewing Nedbank and Business Unit Plan and ensuring delivered systems; process; services and solutions are aligned.

Identify training courses and career progression for self through input and feedback from management.

Ensure all personal development plan activities are completed within specified timeframe.

Share knowledge and industry trends with team and stakeholders during formal and informal interaction.

Obtain buy-in for developing new and/or enhanced processes (e.g. operational processes) that will improve the functioning of stakeholders' businesses by highlighting benefits in support of the implementation of recommendations.
Minimum Experience Level
4-6 years' experience in Financial Services Environment

Role related tools/systems experience

Report digitisation experience
Essential Qualifications - NQF Level
Matric / Grade 12 / National Senior Certificate
Advanced Diplomas/National 1st Degrees
Preferred Qualification
Analytical Degree with Finance and Business knowledge
Type of Exposure
Built a high performance culture
Built and maintained stakeholder relationships
Client and Relationship Results
Designed Workforce Planning Solutions
Developed and Implemented Communications Strategy
Improved Processes and Culture
Managed Transformation & Innovation
Managed Relationships
Managed Self and Team
Supported Transformation, Change and continued Improvement
Managed budget
Technical / Professional Knowledge
Capacity planning
Change management
Client service management
Financial Accounting Principles
Principles of project management
Stakeholder management
Strategic planning
Talent management
Business writing skills
Management information and reporting principles, tools and mechanisms
Behavioural Competencies
Earning Trust
Communication
Decision Making
Continuous Improvement
Optimizing Diversity
Planning and Organizing
Preference will be given to candidates from the underrepresented groups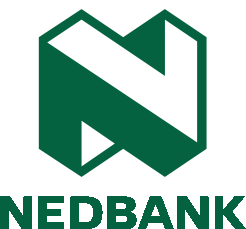 ---------------------------------------------------------------------------------------
Please contact the Nedbank Recruiting Team at +27 860 555 566
Apply now »