Senior Associate: Sponsor
Location: 
Johannesburg, ZA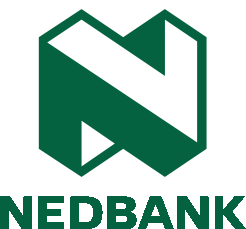 Nedbank Recruiting
Job Purpose
The business requires an experienced candidate in the role in order to service Nedbank's JSE Equity and Debt Sponsor clients.
Job Responsibilities
Build trust and strong relationships both internally and externally through delivery of good quality work outputs and strong verbal and written communication skills.
Ensure provision of timeous resolutions for internal and external clients by addressing specific regulatory related queries.
Maintain existing client relationships by respecting and assisting in enhancing the relationship.
Contribute to a culture conducive to the achievement of transformation goals by participating in Nedbank Culture building initiatives (e.g. staff surveys etc).
Participate and support corporate responsibility initiatives for the achievement of business strategy (e.g. Green Strategy).
Seek opportunities to improve business processes and systems by identifying and recommending effective ways to operate and adding value to Nedbank.
Ensure accuracy and validity of client information by interrogating assumptions and commerciality of information provided.
Maintain competency through keeping up to date with industry trends and legislation.
Ensure effective time management by managing turnaround times.
Maintain effective oral and written communication.
Focus on innovative client solutions and problem solving by showing initiative; creative thinking and drawing from previous experience.
Ensure compliance with internal processes through developing an understanding of internal procedures.
Ensure personal time management.
Ensure that all admin related responsibilities are timeously addressed.
Support the achievement of the business strategy; objectives and values by reviewing Nedbank and Business Unit policies.
Identify training courses and career progression for self through input and feedback from management.
Ensure all personal development plan activities are completed within specified timeframe.
Share knowledge and industry trends with team and stakeholders during formal and informal interaction.
Essential Qualifications - NQF Level
Matric / Grade 12 / National Senior Certificate
Professional Qualifications/Honour's Degree
Preferred Qualification
JSE Approved Executive (both equity and debt), Chartered Accountant (SA), Chartered Financial Analyst, Corporate Attorney, Company Secretary
Minimum Experience Level
+4years' corporate finance or other similar experience, preferably with specific JSE Listings Requirements and continuing obligations experience
Technical / Professional Knowledge
Governance, Risk and Controls
Industry trends
Microsoft Office
Principles of financial management
Principles of project management
Relevant regulatory knowledge
Relevant software and systems knowledge
Research methodology
Decision-making process
Cluster Specific Operational Knowledge
Behavioural Competencies
Adaptability
Coaching
Communication
Initiating Action
Work Standards
Managing Work
Technical/Professional Knowledge and Skills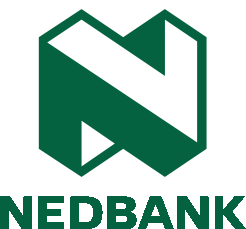 ---------------------------------------------------------------------------------------
Please contact the Nedbank Recruiting Team at +27 860 555 566
Apply now »