Location: 
Johannesburg, ZA
Job Family
Information Technology
Job Requisition Number - 110026- Thenjiwe Hlatshwayo
Closing Date - 18 June 2021
Location- Johannesburg
Please note: Preference will be given to applicants from Previously Underrepresented Groups
Leadership Pipeline
Manage Self: Professional
Job Purpose
To develop high level end to end design and Macro design in the context of the high level solution architecture to realise the business requirements. To perform consulting services to find suitable solutions to various business requirements
Job Responsibilities
Make and validate recommendations based on cost and userabilty (feasibility).
Deliver work products according to the agreed time lines and within agreed budget.
Deliver proof of concepts to customers and obtain the necessary  sign-off.

Communicate new features to stakeholders through forums.

Engage business stakeholders  as per stakeholder lists as well as senior programmers, architecture delivering hardware, software and firmware support across domains (including production environments).

Contribute to a culture conducive to the achievement of transformation goals by participating in Nedbank Culture building initiatives (e.g. staff surveys etc.).

Participate and support corporate responsibility initiatives for the achievement of business strategy (e.g.. Green Strategy).

Seek opportunities to improve business processes and systems by identifying and recommending effective ways to operate and adding value to Nedbank.

Participate in research that will enable recommendations related to system software.

Advise and make recommendation on what kind of software and availability will be required (medium to high projects).    
Essential Qualifications - NQF Level
Advanced Diplomas/National 1st Degrees
Matric / Grade 12 / National Senior Certificate
Preferred Qualification
Bcom Information Technology
Essential Certifications
Advanced Certification in relevant technologies where available
Type of Exposure
Achieved Management and Process Results
Achieved transformation and innovation results
Designed Workforce Planning Solutions
Executed Workforce Planning Deliverables
Managed Transformation & Innovation
Minimum Experience Level
7 to 10 years Information Technology experience, of which 3-4 years in Systems Analysis and design experience
Experience in the following is required:
Angular – Material framework (optional/nice to have)
API
.NET Core
.Net Framework
SQL (Code, SSIS & SSRS)
Automation - RPA/Power Apps (optional/nice to have)
DevOps - Azure/Jira
IDE - Visual Studio/VSCode
Experience in building machine learning models (python) is optional/nice to have.
Technical / Professional Knowledge
Principles of project management
Relevant design tools
Relevant regulatory knowledge
Relevant software and systems knowledge
Research methodology
Role relevant related technologies
System Development Life cycle(SDLC)
Systems Analysis and design
Technical System Interfaces
Testing principles and processes
Behavioural Competencies
Collaborating.
Compelling Communication
Decision Making
Driving for Results
Influencing
Innovation
Technical/Professional Knowledge and Skills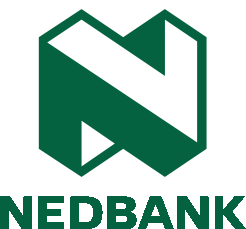 ---------------------------------------------------------------------------------------
Please contact the Nedbank Recruiting Team at +27 860 555 566
Apply now »