Location: 
Johannesburg, ZA
Requisition Details & Talent Acquisition Contact
REQ 107028  -  Ayanda Tshabalala
Closing Date   -  18 June  2021
Cluster
Nedbank Retail , SSB Channel
Job Purpose
We are looking for a product manager who is passionate about delivering high quality solutions that meet the complex needs of the customer (internal and external). The individual will be a vital link between business and technology by supporting and ensuring successful end to end delivery of solutions. A clear, logical and practical approach is required to identify and resolve potential gaps, related to process and systems, and take advantage of opportunities in the current business environment. You will be joining a team that operates in a dynamic, fast paced environment working closely in cross functional teams that require self-motivation, multi-tasking and the ability to work under pressure.
Job Responsibilities
Seek opportunities to continuously improve the current systems and processes by investigating and analysing all available information
Help design, document and maintain business and system processes
Manage agile product development process from a product management point of view
Scope and prioritize activities based on business and customer impact
Focus on quality and delivery within required timelines
Assist with user acceptance, regression and functional testing
Driving change management and training
Provide business support to operational areas
Ensure deadline and budget requirements are met
.
Minimum Experience Level
1 - 3 Years' experience in an Analytical or Complex Problem Solving enviroment
1 year experience in a Processing / Analyst role would be an advantage
Exposure to Agile software development methodology
FMCG or Financial Institute experience within a delivery role would be an advantage 
SQL Experience
Qualifications
Matric / Grade 12
Degree in

Engineering
Type of Exposure
Built a high performance culture
Built and maintained stakeholder relationships
Client and Relationship Results
Delivered compliance risk management programmes and advice
Designed Workforce Planning Solutions
Developed and Implemented Communications Strategy
Improved Processes and Culture
Manage internal process
Managed Transformation & Innovation
Managed Process Results
Managed Relationships
Managed Self and Team
Managed budget
Supported Transformation, Change and continued Improvement
Provided operational support for Governance, Compliance and risk based assurance
Behavioural Competencies
Customer Focus
Decision Making
Facilitating Change
Initiating Action
Innovation
Technical/Professional Knowledge and Skills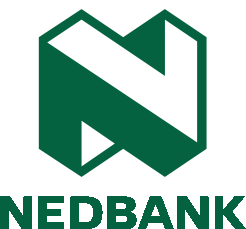 ---------------------------------------------------------------------------------------
Please contact the Nedbank Recruiting Team at +27 860 555 566
Apply now »