Location: 
Johannesburg, ZA

Requisition Details
Product Designer Lead (111147)
Cluster
Nedbank Retail & Business Banking Digital
Job Purpose
We're searching for an experienced Product Design leader to join Nedbank Business Banking team. Alongside your Tech, Product and Insight counterparts, you will be responsible for guiding and leading a team on our Juristic platforms for staff-assisted and self-services experiences. Most of the work is responsive web. Together, you'll solve problems and come up with best-in-class solutions that delight our users. You will be balancing input and strategy from our Commercialisation and Business stakeholders, to deliver exceptional experiences for our users.
Job Responsibilities
Develop compelling visual artefacts UI layouts, interface elements, prototypes, wireframes etc to effectively communicate UI and UX needs.
Contribute to information architecture development where applicable.
Adhere to design standards by understanding and following the Design System.
Review and critique design artefacts to align with the Design System
Research the latest visual design, UI and interaction concepts, presentation layer technologies, digital best practices, online trends, and provide recommendations for improvements
Create and evaluate interaction models, user task flows, screen designs, and UI details that promote ease of use and optimise the user experience.
Custodian for developing scalable visual, UI and interaction design assets to be adopted within design system.
Mentor and encourage growth amongst your design team.
Evangelise design as a requirement to deliver on our Group strategy, and deliver value through the processes and methodologies we've chosen to adopt.
Adhere to our client centred design process.
Collaborate with our research and user testing capabilities to effectively assess user experience
Consider feedback from client interviews and usability testing results in order to deliver the best customer experience.
Conducting best practice research to develop and improve UI and interaction design to solve end user problems effectively.
Conduct competitor research to develop and improve features of products and to balance user needs, technical constraints, and business objectives to solve user problems effectively.
Obsess about the data from journeys so as to improve and iterate optimally.
Understand scope, requirements, and drive innovative solutions aligned with business goals and UX metrics.
Develop user experience flows and integrating them to mock-ups, usage scenarios, prototypes, specifications, navigation maps, and other design documents
Effectively communicate ideas, both verbally and visually to gain stakeholder agreement
Collaborate actively and work effectively with cross-functional teams to ensure designs are successfully created, aligned and implemented to achieve the user goals.
Advocate for the end-user throughout the development process and work closely with other members of the Design Strategy, Foundation and Business Design teams to craft a world-class user experience
Create solid recommendations and prioritization based on technology and business needs.
Accountable for time management within each project to ensure agreed deadlines are met.
Align to technical infrastructure of the Group
Essential Qualifications - NQF Level
Matric / Grade 12 / National Senior Certificate
Minimum Experience Level
5+ years Senior UX and UI Design experience
Preferred Qualification
Design Certification from an accredited Design School
Type of Exposure
Solid understanding of design tools: Sketch

Solid knowledge of prototyping with InVision

Solid knowledge of product development life cycles and methodologies (Agile, SAFe, Lean etc)

Basic front-end development understanding (HTML & CSS)

Experience in design practice of Omni-channel product development so as to attain seamless UX through service design thinking practice.
Technical / Professional Knowledge
Understanding of User-Centred Design 
Understanding of Interaction Design 
Understanding of colour, typography and layout   
Understanding of Service Design   
Product Design
Process Design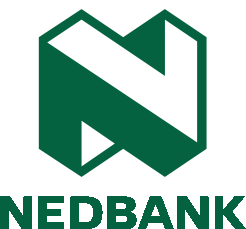 ---------------------------------------------------------------------------------------
Please contact the Nedbank Recruiting Team at +27 860 555 566
Apply now »