Mngr:Credit Risk Review & Monitoring
Location: 
Johannesburg, ZA
Requisition Number and Contant Details
REQ # 110983
Talent Acquisition Consultant - Ezekiel Dube
Career Stream
Credit Management
Leadership Pipeline
Manage Self: Professional
Job Purpose
Monitoring of the end-to-end credit lifecycle across lending products for Retail and Relationship Banking and Rest of Africa, to provide oversight and optimise the quality of the credit portfolio.
Job Responsibilities
Provide support to the Senior Manager of the Unit with regards to the critical monitoring, analysis, organization of and reporting on Credit Risk related matters for Business Unit Credit Committee and Cluster Credit Committee in Retail and Business Banking, and Rest of Africa.
Interact with stakeholders to deliver monitoring results and recommendations.
Monitor quality of the credit lifecycle processes, evaluate whether credit policies are correctly implemented and whether policy guidelines are adhered to.
Perform robust post approval/disbursement checks through statistical as well as sampling methods.
Ongoing monitoring of trends, factors and implications that might impair credit quality, focus on Collections and Recoveries processes that impact quality of loan book.
Develop Machine Learning models to perform efficient monitoring of credit policy adherence.
Provide analytical support to the greater team with regards to credit related queries within acceptable timeframes.
Ensure collaborative working relationships through regular, honest engagement with managers and team members.
Ensure business effectiveness by providing input into systems, processes and policies.
Understand and embrace the Nedbank Vision and Values by leading by example and re-enforcing values during meetings.
Contribute to a culture conducive to the achievement of transformation goals by participating in Nedbank Culture building initiatives (e.g. staff surveys etc).
Create a client service culture through various required interventions.
Encourage team to generate innovative ideas and share knowledge.
 
Minimum Experience Level
A minimum of 3 years Credit Risk Analysis work experience within Retail and Business Banking and specifically ,the Credit Risk Environment
Understanding of banking regulations, specifically the role of the NCR, the SARB as well as BASA
Data analytics and management software skill (SAS,Python,Netezza,etc)
 
Qualification
Bachelor's degree in Statistics ,Economics or Econometrics ,Finance or Mathematical Sciences
Preferred Qualifications.
Type of Exposure
Managing a team of people
Communicating job requirements and performance standards to others
Creating a business plan
Implementing a strategic plan
Measuring client satisfaction
Investigating and reviewing processes to improve client satisfaction
Assuming a key leadership role
Coaching and mentoring others
Recruiting and staffing
Managing business risks
Technical / Professional Knowledge
Business administration and management
Change management
Client service management
Communication Strategies
Consumer behaviour
Financial Accounting Principles
Governance, Risk and Controls
Strategic planning
Management information and reporting principles, tools and mechanisms
Diversity management
Behavioural Competencies
Earning Trust
Coaching
Communication
Continuous Learning
Customer Focus
Delegation and Empowerment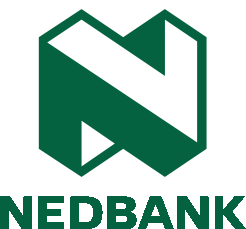 ---------------------------------------------------------------------------------------
Please contact the Nedbank Recruiting Team at +27 860 555 566
Apply now »