Manager: Production Enablement
Location: 
Johannesburg, ZA
Job Purpose
To ensure successful functionality; implementation and optimisation of the technology architecture and Tradable instruments to realise the business cluster strategy through the effective management of the Product Systems Analyst and Quants as well as the Product Systems Development teams within the division.
Job Responsibilities
‐ Enable the realization of the financial business benefits accruing including minimization of operational costs.
‐ Ensure that documentation of solutions is implemented on completion of projects.
‐ Ensure product and solution design is congruent with the required business specifications and consequently meets stakeholder requirements.
‐ Consult with stakeholders regarding optimal program and project execution approach.
‐ Enhance department standing through effective communication, delivery and relationship building.
‐ Meet transformation targets during staff recruitment, retention and training and use preferred suppliers.
‐ Contribute to a culture of transformation by participating in Nedbank culture building initiatives, business strategy, and CSI. Address issues raised in culture survey.
‐ Create a client-centric and high performance culture. Identify areas of resource inefficiencies, promote multi-skilling, address capacity gaps and cultivate a culture of effective implementation of business solutions.
‐ Facilitate strategic planning by assisting with the definition of the divisional plan. Participate in decision-making planning and facilitation work groups.
‐ Provide effective resource management and assistance to the support team. Understand business problems and identify and recommend appropriate solutions.
‐ Enforce compliance with policies and procedures.
‐ Understand and embrace the Nedbank vision and values, leading by example. Implement performance agreements, ensure a clear vision, agree on goals and objectives, provide regular feedback on performance, recognize and reward achievement and take appropriate corrective action where required.
‐ Assess own performance and behavior through formal and informal feedback.
‐ Attend learning, seek coaching or other industry or technical learning events and opportunities.
‐ Maintain a capable high performing team.
‐ Conduct career conversations and develop talent retention programmes. Share knowledge and insight, mentor and coach team members.
‐ Ensure continuous improvement goals are achieved.
‐ Create an environment whereby self, managers and team are encouraged to challenge the status quo by initiating constructive debates about work practices and areas for improvement.
 
Essential Qualification
BSc Computer Science/IT/Maths/Engineering/Statistics/Acturial
Preferred Qualification
Post graduate degree (preferably Masters) in Computer Science/IT/Maths/Engineering/Statistics
Type of Exposure
Developing succession plans
Contributing to the Formulation and implementation of communication strategies to cascade functional strategies
Conducting benchmarking exercises to investigate improvement opportunities
Networking and building business relationships
Making financial decisions
Working with trading systems and financial instruments
Building a community of leaders
Contributing to the development of a divisional strategy plan
Managing business risks
Minimum Experience Level
10 years' experience in Capital Markets environment and Trading Systems
3 years' Managerial experience  
Technical / Professional Knowledge
Budgeting
Business administration and management
Business principles
Capacity planning
Change management
Client service management
Diversity management
Relevant regulatory knowledge
Strategic planning
Governance, risk and controls
Behavioural Competencies
Building Partnerships
Customer Focus
Guiding Team Success
Driving for Results
Delegation and Empowerment
Planning and Organizing
Execution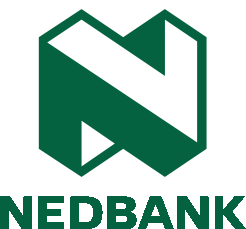 ---------------------------------------------------------------------------------------
Please contact the Nedbank Recruiting Team at +27 860 555 566
Apply now »