Manager: Credit Risk Policy
Location: 
Johannesburg, ZA

Requisition Number and Contact Details
REQ# 113384
Talent Acquisition Consultant - Ezekiel Dube
Career Stream
Credit Management
Leadership Pipeline
Manage Self: Professional
Job Purpose
To provide support services to the credit community to enable them to perform their functions and meet their targets and objectives thereby achieving Nedbank's strategy of managing risks wisely
Job Responsibilities
Manage and process and all write-offs and related processes on accounts in the recovery centres by putting in place controls and procedures to ensure that transactions captured are within mandate, accurate and reconciled within required timeframes.
Improve business results by participating actively in projects related to system and process enhancements across the organisation.
Control costs by managing the process of operational mandates and reviews.
Provide an overview of the book by developing and preparing portfolio review presentations based on Management Information Systems (MIS).
Provide feedback monthly by drafting business reports as at month end.
Manage credit or service related queries within acceptable timeframes by resolving or reallocating to the subject matter experts.
Ensure trusting relationships with external vendors to protect Nedbank's reputation through regular communication, on-time payments and fair treatment.
Ensure collaborative working relationships through regular, honest engagement with managers and subordinates.
Ensure correct alignment of operational and financial structures of the Business unit by daily management of the Delegated Client Authorised Relationships (DCAR) management process.
Ensure that all administrative processes are completed by fulfilling  instructions from stakeholders for new transfers to recoveries.
Follow the write-off process by executing instructions from mandated officials to write-off accounts.
Fulfil stakeholder requirements by ensuring that general and operational administrative functions are provided as and when required by Head Office.
Enable support to finance on special projects by investigating and interrogating systems and data elements.
Support business by providing training on systems and processes.
Ensure valuation requests are completed timeously by implementing and managing the valuation workflow process.
Ensure accurate asset management by maintenance and control of the asset register and the related financial transactions.
Ensure business effectiveness by providing input into systems, processes and policies.
Ensure business continuity by management of the business continuity plan for Head Office Credit.
Mentor and coach staff on identified performance gaps by discussing these performance gaps and agree on appropriate action to be taken.
Motivate staff to perform and contribute to the success of the business by creating environment of teamwork through engaging with staff (sharing information) and encouraging participation in decision making processes.
Maintain a capable high performing team and  ensure an environment for optimal performance is created by identifying talent pool through conducting career conversations, utilising the talent grid principles and developing talent retention programmes (e.g. rotation).
Ensure self and staff understand and embrace the Nedbank Vision and Values by leading by example and re-enforcing values during meetings.
Contribute to a culture conducive to the achievement of transformation goals by participating in Nedbank Culture building initiatives (e.g. staff surveys etc).
Participate in the development and implement action plans to address issues raised in culture surveys to improve results.
Address issues raised in culture surveys by participating in the development and implementation of action plans.
Create a client service culture through various required interventions.
Encourage team to generate innovative ideas and share knowledge.
Minimum Experience Level
At least 5 years experience of which 2 years must be in a banking environment and 3 years within staff management
Essential Qualifications - NQF Level
Preferred Qualification
Relevant Degree in Administration.
Type of Exposure
Managing a team of people
Communicating job requirements and performance standards to others
Creating a business plan
Implementing a strategic plan
Measuring client satisfaction
Investigating and reviewing processes to improve client satisfaction
Assuming a key leadership role
Coaching and mentoring others
Recruiting and staffing
Managing business risks
Technical / Professional Knowledge
Business administration and management
Change management
Client service management
Communication Strategies
Consumer behaviour
Financial Accounting Principles
Governance, Risk and Controls
Strategic planning
Management information and reporting principles, tools and mechanisms
Diversity management
Behavioural Competencies
Earning Trust
Coaching
Communication
Continuous Learning
Customer Focus
Delegation and Empowerment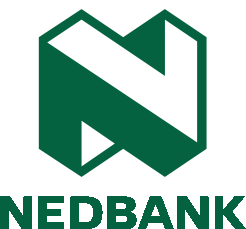 ---------------------------------------------------------------------------------------
Please contact the Nedbank Recruiting Team at +27 860 555 566
Apply now »