IT Multi Product Specialist
Location: 
Johannesburg, ZA

Job Details
Job Req: 113039
Consultant: Nosipho Cele
Closing Date: 08 December 2021
Position
IT Multi Product Specialist
Job Family
Information Technology
Career Stream
It Technical/Specialists
Leadership Pipeline
Manage Self: Professional
Job Purpose
To perform acquiring Certification for all payment schemes(Mastercard, Visa, Amex, Diners, UPI…).
To provide specialist advise and consultation to multiple products ; identify and resolve most complex issues related to multiple products and be the final point of resolution before consulting externally. To create and/or maintain and communicate documentation of all processes; procedures and standards that enable multiple products and its application within Nedbank. Develop optimum solutions that meet both business and technology requirements . Design Technical Solution relating to multiple products .
Job Responsibilities
Conduct testing , certification and document test results.
Analyse test results to determine possible failure points.
Create and maintain test plans including vendor provided test cases.
Prior experience with EMV specifications, Payment scheme specifications and testing procedures.
Be familiar with major credit/debit card networks, card processing and industry standards.
2+ years experience performing EMV payment testing using various credit card/chip and pin devices.
Experience in QA/QC software testing including identifying required testing, performing analysis and developing associated test plans.
Contactless/Contact payments experience.
Design and implementation of flexible, reusable and maintainable tests.
Consult and provide advice on the use of multiple products.
Address the needs of the proposed solution by developing or configuring the specific product.
Ensure ongoing availability within the SLA requirements.
Ensure maximum exploitation of multiple product features across multiple business initiatives.
Identify further opportunities for use of multiple products.
Contribute to a culture of transformation by participating in Nedbank culture building initiatives, business strategy, and CSI.
Stay abreast of developments in field of expertise, ensuring personal and professional growth.
Understand and embrace the Nedbank vision and values, leading by example.
Identify opportunities to influence the improvement or enhancement of business processes and methodologies.
Participate in Research and Development related to product usage. Ensure alignment with emerging technologies, and communicate the impact on Nedbank technologies.
Participate and influence the Technology Evolution journey.
Present to stakeholders on any impact or change to specific product. Meet client needs.
Provide stakeholders with business information on product performance.
Become a trusted consultant.
Expand IP beyond own product speciality.
Work collaboratively with stakeholders.
Provide support on specific product Issues when consulted to provide problem solving.
Participate in design forums, project forums and in Request for Proposal (RFP) document and maintain documents relevant to specific products.
Align to strategic IT policies and procedures.
Define and document standards relevant to specific product.
Ensure implementation is aligned to compliance and legislation.
Obtain buy-in for developing new and/or enhanced that will improve the functioning of stakeholders' businesses.
Maintain or validate up to date detail landscape views and technical guidelines of how specific products are implemented at Nedbank. Provide technical mentoring related to specific product.
Attend product specific industry forums.
Attend technology specific industry forums and compile and present technical papers.
Ensure alignment to Nedbank environment and legislative requirements.
Review Nedbank and Business Unit Plan and ensure delivered systems, process, services and solutions are aligned to support the achievement of the business strategy, objectives and values. Contribute to the content of the curricula for stakeholders
Enable skilling and required corrective action taking place by sharing knowledge and industry trends with team.
Grow the profession through technical mentoring.
Review vendor training offerings.
Stay abreast of changes related to the product.
Develop the skill (applicable technical product skill) within the organisation and act as skills mentor on specific product.
Essential Qualifications - NQF Level
Matric / Grade 12 / National Senior Certificate
Advanced Diplomas/National 1st Degrees
Preferred Qualification
BSc. Computer Science/ IT related Degree or equivalent experience IT Related Diploma or Degree
Essential Certifications
Accredited where formal expert certification on technology is available JMP or MMP or equivalent
Preferred Certifications
EMVCo Certification
SAFe Certification
Type of Exposure
Completed Reports and Achieved Budgets
Developed and Implemented Communications Strategy
Manage internal process
Managed Relationships
Managed Self
Supported Transformation, Change and continued Improvement
Minimum Experience Level
10- 15 years experience in IT environment  at least 3 years in senior role from feeding career streams, at least 3-5 years specialising on specific product with proficient understanding in multi products
Technical / Professional Knowledge
Banking knowledge
Business Acumen
Business principles
Business writing
Change management
Industry trends
Principles of financial management
Principles of project management
Research methodology
Cluster Specific Operational Knowledge
Data Analysis and Interpretation
Relevant governing body practises and guidelines
Product trends
Compliance of license contracts knowledge
Mentoring
Industry best practise frameworks
Specific IT products knowledge
Business consulting and facilitation
Relevant Governance controls and regulatory knowledge
Information Technology concepts
System Development Life cycle(SDLC)
Role relevant related technologies
Single IT product knowledge
Service orientated Architecture (SOA)
Mltiple technologies knowledge
Secondary product knowledge
Behavioural Competencies
Adaptability
Communication
Continuous Learning
Initiating Action
Innovation
Quality Orientation
Technical/Professional Knowledge and Skills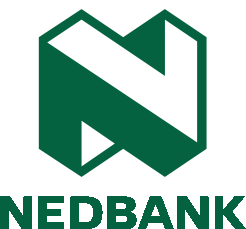 ---------------------------------------------------------------------------------------
Please contact the Nedbank Recruiting Team at +27 860 555 566
Apply now »