Send me alerts every days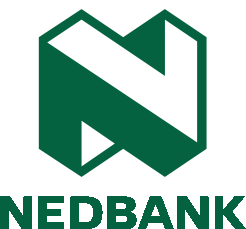 Nedbank Recruiting
Job Purpose
The FTP function plays an important role in Nedbank in terms of:
Transferring interest rate risk and liquidity risk to a central unit (BSM) for the strategic management thereof.

Rewarding money-in business for their true liquidity generation and charge money-out business for their true funding cost consumed, whilst removing interest rate and liquidity risk.

Enabling BSM to manage the structural liquidity and interest rate risk mismatch in the banking book.

Allowing BSM to perform other balance sheet management activities such as enable portfolio tilt and capital allocation.

Enable Business to perform risk-based profitability measurement (economic profit), net interest margin management and risk-based product pricing.



The FTP Analyst will be responsible for supporting the Head: FTP and Analytics with quantitative and qualitative tasks pertaining to Funds Transfer Pricing.
The focus of this role is on data analytics, optimisation, automation and digitisation of FTP and Asset and Liability Management related processes.
Job Responsibilities
Continuously optimising processes and business intelligence platforms used to analyse FTP results per product and per cluster to enable effective strategic decision making.

Optimising and automation of analytical models to provide valuable insights into the residual mismatch in BSM.

Further digitisation / automation of FTP pricing tools to facilitate accurate assets and deposits pricing in the client facing businesses through appropriate FTP rates incorporating repricing and liquidity components. Continuous enhancement of these dynamic tools.

Apply knowledge of the organizational systems, structures, policies and procedures to achieve FTP results and analytics to the benefit of the Nedbank Group.

As part of the greater FTP Team ensure the delivery of accurate and timely FTP information to business units, BSM stakeholders and Committees.

Involved with other quantitative projects within the Interest Rate Risk Management area, e.g. hedge accounting models and margin analytics.
Essential Qualifications - NQF Level
Professional Qualifications/Honour's Degree
Preferred Qualification
Post Graduate Degree in Quantitative Risk Management, Statistics, Information Systems / Technology or Computer Science, Mathematics or Economics.
Type of Exposure
Analysing situations or data that requires an in depth evaluation of multiple factors
Developing ways to minimize risks
Influencing stakeholders to obtain buy-in for concepts and ideas
Sharing information in different ways to increase stakeholders understanding
Executing strategy
Working with a group to identify alternative solutions to a problem
Interacting with diverse people
Building and maintaining effective relationships with internal and external stakeholders
Analysing and interpreting quantitative and qualitative data
Managing multiple projects
Minimum Experience Level
3 years' experience in an Asset and Liability Management, Treasury or Balance Sheet Management function and a basic understanding of Funds Transfer Pricing.

Programming skills (e.g. Excel VBA, SAS, MATLAB, SQL)

Knowledge of banking book products.

Experience with data analytics and automation / optimisation of processes.
Technical / Professional Knowledge
Business Acumen
Industry trends
Microsoft Office
Principles of project management
Relevant regulatory knowledge
Relevant software and systems knowledge
Risk management process and frameworks
Business writing skills
Microsoft Excel
Quantitative Skills
Behavioural Competencies
Adaptability
Applied Learning
Earning Trust
Communication
Stress Tolerance
Driving for results
Continuous Improvement
Technical/Professional Knowledge and Skills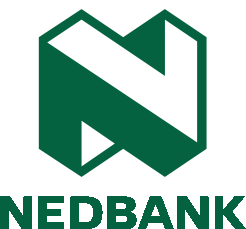 ---------------------------------------------------------------------------------------
Please contact Jeannie Leponesa on email jeanniel@nedbank.co.za
Apply now »