Location: 
Johannesburg, ZA

Req Details
Req 106272
Closing Date - 18 May 2021
Position
Domain Architect (Application)
Job Purpose
Responsible for providing guidance to different business areas on the Channel and CRM Strategy which includes the collaboration with various business areas regarding their channel related initiatives, understanding those initiatives and then relaying to the Enterprise Architecture team any Gaps in the strategy that has been identified. Also works as an advocate and laisse with Information Services and Technology operational teams and the Enterprise Architects researching technology trends. Identify operational opportunities and develop Architectures consistent with the enterprise strategy and vision.
Job Responsibilities
Define Current-state Capability Architecture
Define Future-state Capability Architecture
Define Roadmap for transformation from current to future state Capability Architectures
Organisational understanding and alignment around emerging Domain technologies
Define and enforce Capability Architecture Principles
Define and enforce Domain Standards
Determine Domain Technical Debt Rating
Participation in Architecture Review Board and Solution Alignment Forum
Consult to programmes(In time, on budget, great quality)
Engage user community
Become Preferred technology advisor by business units
Essential Qualifications - NQF Level
Advanced Diplomas/National 1st Degrees
Preferred Qualification
• Degree or Honors or above degree in Information Technology
• Cloud certification
• TOGAF Certification/ Zachman Certification
• SAFE certification
Minimum Experience Level
At least 5 year Architecture related experience – Solutions/Business/Domain/Enterprise
Advantageous experience (not a disqualifier):
• Business Analysis
• System Analysis
• Software Engineering
• Software Development
Skills/Exposure
• Banking Experience
• Some basic security architecture knowledge – IDP, Authorizations, XACML
• IBM MDM and other IBM Products
• Angular JS
• Mobile Development Frameworks
• Event Frameworks
• API/JSON/REST and SOAP
• Assertiveness and ability to influence and reason with key stakeholders
• Able to work in a team environment
• Excellent interpersonal skills
• Analytical, Logical, Lateral and Creative Thinking
• Able to integrate disparate concepts into a cohesive whole
• Able to reason at various levels of abstraction

Technical / Professional Knowledge
project management principles and methodologies
Service Management
Knowledge of specific technology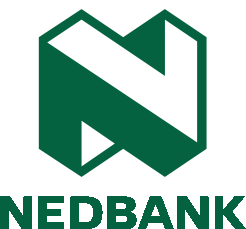 ---------------------------------------------------------------------------------------
Please contact the Nedbank Recruiting Team at +27 860 555 566
Apply now »