Location: 
Johannesburg, ZA
Job Purpose
To manage a portfolio of investment banking transactions from implementation through to termination and to ensure that the defined transactional requirements reflected in the relevant approvals, transaction documentation and legal agreements are implemented and adhered to.
Job Responsibilities
Understand and manage financial aspect of transactions through understanding and adherence to Legal agreements and all applicable regulatory aspects (Excon, FICA), to prepare financial activities required on the transaction (e.g. Diarising, Payments, draws, invoices etc.) required.

Adhere to internal controls and procedures to alleviate risk and prevent losses by following internal procedures and agreed processes to effect financial management (prepare cash flows, obtain signatures, sending instructions to various departments).

Build trusting relationships with stakeholders through consistent and timeous communication and adherence to their requirements (systems and procedures) and evidencing an understanding thereof.

Respond to queries from stakeholders by understanding their requirements and providing information timeously.

Provide quality service delivery by understanding and being proactive and evidencing a good understanding of the transaction.

Provide input during legal drafting processes, implement, and manage transactions in accordance with legal and regulatory requirements and ensure full understanding of structure.

Prepare model and reminders for required activities by using available systems.

Manage documentation by obtaining supporting and legal documents in formats required and lodge with securities where applicable.

Manage and maintain the transaction by complying with internal procedures and agreed processes to effect management (prepare cash flows, obtain signatures, sending instructions to various departments), apply knowledge of Excon, FICA, TAX.
Essential Qualifications - NQF Level
Matric / Grade 12 / National Senior Certificate
Advanced Diplomas/National 1st Degrees
Preferred Qualification
B.Com with or without Honours/ CA (SA)/
Type of Exposure
Built and maintained stakeholder relationships
Established regulatory monitoring)
Improved Processes and Culture
Managed Process Results
Managed Self and Team
Managed budget
Minimum Experience Level
At least 2-5 years Middle Office experience preferably in managing Project Finance renewable energy transactions.
Exposure to Loan IQ will be advantageous.
Technical / Professional Knowledge
Banking knowledge
Banking procedures
Business principles
Communication Strategies
Data analysis
Governance, Risk and Controls
Industry trends
Principles of financial management
Principles of project management
Relevant regulatory knowledge
Stakeholder management
Decision-making process
Cluster Specific Operational Knowledge
Behavioural Competencies
Communication
Continuous Learning
Initiating Action
Work Standards
Building partnerships
Managing Work
Employment Equity Statement
PREFERENCE WILL BE GIVEN TO INDIVIDUALS FROM UNDERREPRESENTED GROUPS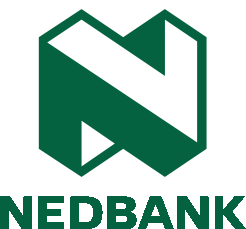 ---------------------------------------------------------------------------------------
Please contact the Nedbank Recruiting Team at +27 860 555 566
Apply now »