Cyber MIS System Specialist
Location: 
Johannesburg, ZA

Requisition Details & Talent Acquisition Contact
Leadership Pipeline
Manage Self: Technical
Position
Cyber MIS System Specialist - Pipeline 
Job Purpose
To assist in the development of analytics and reporting through the delivery of insights and analytics to stakeholders for business application in alignment with Nedbank's strategic focus areas.
Job Responsibilities
•Corporate sustainability reputation and and stakeholder engagement management.
•External stakeholder education and awareness.
•Staff Education and Awareness.
•Deliver on Financial commitments as per the performance scorecard.
•Effective self management Green staff leadership Media Relations Public Affairs
Essential Qualifications - NQF Level
Matric / Grade 12 / National Senior Certificate
Advanced Diplomas/National 1st Degrees
Preferred Qualification
B degree that includes Economic, Mathematics, Statistics, Information Systems and/or Finance
Minimum Experience Level
5-7 years working experience as a Cyber MIS System Specialist within the Banking/Financial Services Industry. 
Technical / Professional Knowledge
Administrative procedures and systems
Business principles
Business terms and definitions
Data analysis
Governance, Risk and Controls
Relevant regulatory knowledge
Relevant software and systems knowledge
Business writing skills
Cluster Specific Operational Knowledge
Behavioural Competencies
Communication
Customer Focus
Decision Making
Managing Work
Quality Orientation
Technical/Professional Knowledge and Skills
Declaration
Preference will be given to candidates from the underrepresented groups
Please contact the Nedbank Recruiting Team at +27 860 555 566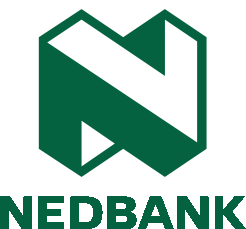 ---------------------------------------------------------------------------------------
Please contact the Nedbank Recruiting Team at +27 860 555 566
Apply now »