Location: 
Johannesburg, ZA
Requisition Number and Requisition Contact Details
REQ# 110134
Talent Aquisition Consultant - Ezekiel Dube
Job Family
Risk, Audit and Compliance
Career Stream
Regulatory Compliance
Leadership Pipeline
Manage Self: Professional
Job Purpose
To consult on and advise the business area regarding relevant domestic and international legislation; compliance and governance to ensure abidance to relevant codes; regulations and rules thereby minimising risk to and protecting the reputation of Nedbank.
Job Responsibilities
Advise business on best practice for compliance by ensuring the business is educated on the compliance culture and by creating awareness around compliance implication of daily duties.
Ensure compliance standards are met and risks are mitigated. Identify, define and agree on the regulatory universe applicable for each relevant Business Unit, mitigating risks.
Conduct compliance risk and control assessments (CRA's).
Test whether the business control is effective and adequate and ensure that business policies contain the right content addressing legislative requirements.
Engage with stakeholders on findings of compliance risk and control assessments.
Ensure that compliance risk is adequately addressed.
Mitigate risk and applicability to business.
Advise business of changes and identify potential impact of these changes on the business.
Contribute to a culture of transformation by participating in Nedbank culture building initiatives, business strategy, and CSI.
Stay abreast of developments in field of expertise, ensuring personal and professional growth.
Understand and embrace the Nedbank vision and values, leading by example.
Influence the enhancement of business processes and methodologies.
Enable management to make informed decisions and prevent compliance breeches.
Prevent compliance breaches and reputational risk from occurring, which could result in financial penalties.
Address compliance risk.
Ensure that stakeholder relationships are effectively managed.
Promote and facilitate cross Cluster engagement, manage and improve business efficiencies.
Ensure awareness of business compliance status.
Ensure upskilling and effective handover to relevant responsible person.
Obtain buy-in for developing new and/or enhanced processes that will improve the functioning of stakeholders' businesses.
Manage performance through training, development and addressing poor performance via HR channels.
Educate self regarding business, through engagement, meetings, procedures and policy awareness.
Support the central function by assisting in developing of policies, procedures, frameworks and tools with specific focus on relevant risk legislation, for the benefit of the larger organisation.
Define governance frameworks and ensure good governance practice.
Assess committees adherence to the governance requirements.
Ensure business committees operate according to required business governance standards through regular engagement.
Minimum Experience Level
5-8 years in a senior compliance/risk/governance role
Preferred Qualification
Advanced Diplomas/National 1st Degrees
Bachelor of Commerce: Risk Management
Essential Certifications
Compliance Institute of South Africa preferred
Type of Exposure
Conducting root cause analysis
Analysing and interpreting quantitative and qualitative data
Developing ways to minimize risks
Drafting reports
Influencing stakeholders to obtain buy-in for concepts and ideas
Sharing information in different ways to increase clients understanding
Analysing and Comparing two or more sets of information
Interpretation of legislation
Analysing/impact
Managing multiple projects
Technical / Professional Knowledge
Banking procedures
Business Acumen
Industry trends
Principles of project management
Relevant regulatory knowledge
Relevant software and systems knowledge
Risk management process and frameworks
Business writing skills
Cluster Specific Operational Knowledge
Banking knowledge
Behavioural Competencies
Adaptability
Communication
Building partnerships
Managing Work
Quality Orientation
Technical/Professional Knowledge and Skills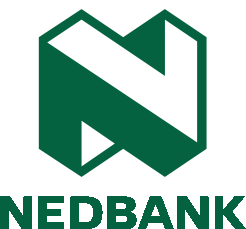 ---------------------------------------------------------------------------------------
Please contact the Nedbank Recruiting Team at +27 860 555 566
Apply now »