Business Information Security Officer (BISO)/Cluster Privacy Representative
Location: 
Johannesburg, ZA

Job Family
Risk, Audit and Compliance
Career Stream
Operational Risk
Leadership Pipeline
Manage Self: Professional
Job Purpose
To develop and monitor the implementation of the Operational Risk Management Framework in Nedbank and its subsidiaries to comply to regulatory requirements and ensure alignment to international best practice.
Job Responsibilities
Deliver on the Group Operational Risk Management (GORM) strategies and annual business plans aligned to regulatory requirements (BASEL, Banks Act) and take corrective action, where necessary.
 Provide input into the enhancement of the Operational Risk Management Framework (ORMF), methodologies, policies, processes.
Improve the effectiveness and relevance of internal and external loss operational risk data.
Review outcome of operational risk practices of stakeholders.
Monitor and analyse major operational risk losses and control breakdowns.
Identify regulatory changes and potential future operational risk impacts.
Compile and/or provide input into internal operational risk reports and external disclosures.
Engage with stakeholders to obtain an understanding of their operational risk practices to contract, manage and meet expectations.
Develop and maintain partnerships with stakeholders to facilitate accomplishments of operational risk objectives.
Become a trusted advisor to, and influence decision making of stakeholders by providing an advisory service, guidance and support on operational risk management practices.
Facilitate collaboration between stakeholders.
Collaborate and maintain relationships internally.
Build and maintain relationships with relevant regulators and other assurance providers.
Contribute to a culture of transformation by participating in Nedbank culture building initiatives, business strategy, and CSI.
Stay abreast of developments in field of expertise, ensuring personal and professional growth.
Understand and embrace the Nedbank vision and values, leading by example.
Identify opportunities to influence the improvement or enhancement of business processes and methodologies adding value to Nedbank.
Provide input into, and advice on the alignment between regulatory capital and Nedbank Clusters' risk profile and risk appetite by recommending corrective action or mitigating strategies to enable Clusters to reduce regulatory capital.
Provide input, related to Operational Risk deliverables, into the GORM budget in line with finance requirements and business plans.
Contract deliverables, services and pricing with Nedbank Clusters and agree transfer pricing allocation to Clusters.
Use budget allocation effectively. Review Nedbank and Business Unit Plan and ensure delivered systems, process, services and solutions are aligned to support the achievement of the business strategy, objectives and values.
Share operational risk related knowledge, resources and practices with team to enable upskilling.
Obtain buy-in for developing new and/or enhanced processes that will improve the functioning of stakeholders' businesses.
Key Responsibilities
Management & Process Results by safeguarding information against accidental or unauthorised modification; destruction or disclosure by analysing business information in line with risk management practices. Monitor for conformance to security policies; standards and other applicable risk related policies

Drive compliance to security policies and standards on cluster infrastructure.

Be the primary interface between the cluster, Cluster Information Security Office (CISO)  and the Information Privacy Office (IPO)

Represent business as an information security representative and cluster privacy representative on the relevant committees.

Ensure alignment and implementation of CRRMF in clusters.

Assists the cluster in the completion of cyber security risk assessments, ensuring that they are understood, captured in the risk management processes, that appropriate controls are embedded in the day-to-day operation, and remediation of non-compliance is documented and addressed.
Essential Qualifications - NQF Level
Advanced Diplomas/National 1st Degrees
Preferred Qualification
Advanced Diplomas/National 1st Degrees related to role (e.g. BCOM Risk management degree, BCOM IT, BSC, etc.)
Preferred Certifications
Relevant cyber security or data privacy certifications
Type of Exposure
Conducting root cause analysis
Developing ways to manage risks
Drafting reports
Sharing information in different ways to increase internal stakeholders understanding
Writing business proposals
Communicating complex written information Interacting with regulatory and industry bodies
Identifying trends
Preparing and delivering presentation
Analysing business operations
Managing multiple projects
Minimum Experience Level
Five years' experience in an IT risk related role of which 3 years specialised inInformation security risk management.
Technical / Professional Knowledge
Banking procedures
Business terms and definitions
Communication Strategies
Data analysis
Principles of financial management
Principles of project management
Relevant software and systems knowledge
Technologies
Cluster Specific Operational Knowledge
operational risk
Behavioural Competencies
Building Partnerships
Communication
Decision Making
Stress Tolerance
Technical/Professional Knowledge and Skills
Adaptability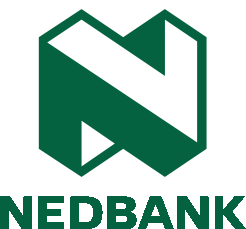 ---------------------------------------------------------------------------------------
Please contact the Nedbank Recruiting Team at +27 860 555 566
Apply now »