Send me alerts every days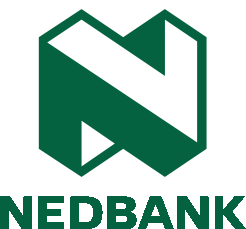 Nedbank Recruiting
Req #Number and Contact Details
Req # 103059 - Ezekiel Dube
Job Family
Information Technology
Career Stream
It Application Development
Leadership Pipeline
Manage Self: Technical
Job Purpose
To ensure the support and maintain the data warehouse in line with the data model; metadata repository and to provide business intelligence analysis through performing strategic and operational support.
Job Responsibilities
Identify and recommend opportunities to enhance processes; systems and policies and support implementation of new processes; policies and systems. Sometimes use effective involvement and persuasion strategies to gain acceptance of ideas and commitment to actions that support specific work outcomes
Deliver work according to customer expectations by prioritizing; planning and implementing requirements
Participate in all aspects of Scrum
Contribute to introduce efficiencies to ensure quicker delivery with high quality to clients
Report status of Data Analysis and testing to the squad daily
Create, maintain and automate frameworks that will test all data requirements
Implement an automation solution with the objective that it has adequate coverage for reusability and saleability
Confirm that the automation test suite implemented into TFS is appropriately catalogued and aligns with the governance
Align and continuously improve set processes by identifying innovation opportunities
Identify and mitigate risk by executing within governance       
Log incidents using the pre-defined defect management tool (JIRA) and ensure the relevant information is captured accurately that will assist with the root cause analysis
Report on Data incidents and issues timeously to avoid unplanned expenses
Collaborate with the stakeholder to ensure the resolution of a defect and that the root cause analysis is performed and recorded
Improve personal capability and stay abreast of developments in field of expertise by identifying training courses and career progression for self through input and feedback from managers
More Responsibilities
Support business units by providing consulting services that delivers data and information relevant to their business. Ensure personal growth and enable effectiveness in performance of roles and responsibilities by ensuring all learning activities are completed; experience practiced, and certifications obtained and/or maintained within specified time frames.
Seek ongoing improvements in technical capabilities by staying abreast of developments in field of expertise and legislation and other industry changes
Manage final transformed data content by complying to prescribed standards for reviewing and Publishing
Govern population of datamart and metadata repository by complying to standards; systems; processes and procedures
Manage vendor relationship interactions by conforming to vendor management office guidelines and principles
Build and foster deep relationship with Peers, Subject Matter Experts, Developers, Product Owner and other Stakeholders though honest communication which align to the Nedbank Values and Liaise with Stakeholders across CIA to build a network that will align to nWoW
Collaborate with the stakeholder to ensure the resolution of a defect and that the root cause analysis is performed and recorded
Minimum Experience Level
10 years relevant experience of which 5-8 years Business, Software or Test automation experience.
Essential Qualifications - NQF Level
Matric
Advanced Diplomas/National 1st Degrees
Degree in Information Technology or Business Management, Mathematical/Statistics
Preferred Qualifications
ISTQB – Foundation
Bootcamp training in Agile and DevOps.
Degree or Diploma in Information Technology or Business Management, Mathematical/Statistics
Type of Exposure
Built and maintained stakeholder relationships
Client and Relationship Results
Developed and Implemented Communications Strategy
Improved Processes and Culture
Manage internal process
Managed Relationships
Managed Self
Supported Transformation, Change and continued Improvement
Technical / Professional Knowledge
Microsoft Office
Relevant regulatory knowledge
Business writing skills
Behavioural Competencies
Coaching
Communication
Initiating Action
Managing Work
Quality Orientation
Technical/Professional Knowledge and Skills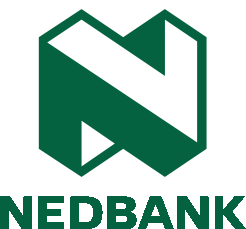 ---------------------------------------------------------------------------------------
Please contact the Nedbank Recruiting Team at +27 860 555 566
Apply now »