Audit Portfolio Manager: Credit Risk
Location: 
Johannesburg, ZA

Requisition Details & Talent Acquisition Contact
REQ 119382- Tshego Semenya
Leadership Pipeline
Manage Others
Position
Audit Portfolio Manager: Credit Risk
Job Purpose
To manage and lead a team of professionals to deliver the annual audit plan thereby providing reasonable assurance to stakeholders that key risks are being mitigated through adequate and effective management controls in accordance with Group Internal Audit (GIA) methodology.
Job Responsibilities
Execute audit assignment planning, fieldwork and reporting in line with the Group Internal Audit (GIA) methodology and Institute of Internal Auditors (IIA).
Provide independent assurance to the Group Audit Committee that business is adequately mitigating key strategic and operational risks.
Assess and understand business systems, processes, tools, methodologies and templates, within audit scope.
Identify and assess the design adequacy and operational effectiveness of controls within audit scope.
Be commercially minded and understand the broader business strategy in auditing approach.
Manage allocated billable hours in line with Audit plan.
Act as a trusted business advisor through providing audit insights in line with audit methodology.
Maintain stakeholder relationships through regular scheduled engagements.
Build sound professional relationships through addressing client concerns.
Influence stakeholders to address inefficiencies in resolving audit findings through utilising professional experience in demonstrating benefits of best audit practice.
Partner with stakeholders in providing regular audit progress updates and timeous reporting of key audit findings.
Ensure client centricity in audit engagements with stakeholders.
Ensure GIA policies and principles are maintained and applied through the audit process.
Identify and ensure compliance with relevant laws, regulations and guidelines in line with audit scope.
Ensure continuous improvement of the quality of audits through providing professional insights.
Prepare quality, relevant and commercially astute assignment and reports.
Analyse and interrogate client processes, evidence and verbal information independently.
Apply professional judgement in all audit interactions.
Apply experience and best practice into audit discussions and work performed.
Deal with complex verbal and documented information and data in the audit process.
Support the achievement of the  business strategy, objectives and values.
Stay abreast of developments in field of expertise.
Ensure personal growth and enable effectiveness in performance of roles and responsibilities.
Contribute to the Nedbank Culture building initiatives (e.g. staff surveys etc.).
Participate and support corporate responsibility initiatives for the achievement of business strategy
Seek opportunities to improve business processes, models and systems though agile thinking.
Minimum Experience Level
The following minimum experience is required:
3+ years extensive experience in credit risk internal Audit, credit risk model development/ model validation 
Ability to operate independently with minimal supervision.
The following additional experience is preferred:
Significant internal/external audit and / or risk management experience in banking.
Essential Qualifications - NQF Level
Advanced Diplomas/National 1st Degrees
Preferred Certifications
Certified Internal Auditor (CIA) or Certified Information Systems Auditor (CISA) or Certified Financial Services Auditor (CFSA)
Technical / Professional Knowledge
Budgeting
Change management
Financial Accounting Principles
Governance, Risk and Controls
Negotiation techniques
Principles of project management
Relevant Nedbank product knowledge
Relevant regulatory knowledge
Risk management process and frameworks
Strategic planning
Behavioural Competencies
Aligning Performance for Success
Coaching
Decision Making
Building partnerships
Planning and Organizing
Disclaimer
Preference will be given to candidates from the underrepresented groups
Please contact the Nedbank Recruiting Team at +27 860 555 566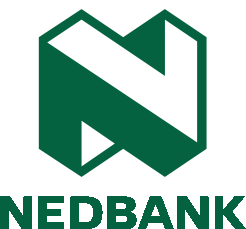 ---------------------------------------------------------------------------------------
Please contact the Nedbank Recruiting Team at +27 860 555 566
Apply now »