Location: 
Johannesburg, ZA

Details
REQ: 112923 - Refilwe Falatsi
Employment Equity Statement: Preference will be given to individuals from underrepresented groups. 
Job Family
Risk, Audit and Compliance
Job Purpose
To provide actuarial solutions to internal and external clients within the insurance industry; in line with Nedbanks Client Value Proposition.
Job Responsibilities
•conduct and compile Industry research and product development to provide the most appropriate range of products to clients.
•Identify and interpret relevent information using logic to seek cause and effect relationships.
•Contribute to a culture conducive to the achievement of transformation goals by participating in Nedbank Culture building initiatives (e.g. staff surveys etc).
•Participate and support corporate responsibility initiatives for the achievement of business strategy (e.g. Green Strategy).
•Seek opportunities to improve business processes and systems by identifying and recommending effective ways to operate and adding value to Nedbank.
•Express ideas or facts clearly in written documentation so that the content is understood by the recipient.
•Develop sound product and industry knowledge.
•Assess the impact of regulation on the business and implementing required changes.
•Interact with internal and external clients to assess needs and provide solutions.
•Provide feedback and presentations to stakeholders.
•Develop and use collaborative relationships to facilitate the accomplishment of work goals.
•Support the achievement of the business strategy; objectives and values by reviewing Nedbank and Business Unit Plan and ensuring delivered systems; process; services and solutions are aligned.
•Identify training courses and career progression for self through input and feedback from management.
•Ensure all personal development plan activities are completed within specified timeframe.
•Share knowledge and industry trends with team and stakeholders during formal and informal interaction.
•Obtain buy-in for developing new and/or enhanced processes (e.g. operational processes) that will improve the functioning of stakeholders' businesses by highlighting benefits in support of the implementation of recommendations.
Essential Qualifications - NQF Level
Advanced Diplomas/National 1st Degrees
Minimum Experience Level
2 - 5 years in the Actuarial field within the Insurance environment. (non-negotiable)
Preferred Qualification
Bachelor of Science , Advanced Diplomas/National 1st Degrees
Type of Exposure
Comparing two or more sets of information Working with a group to identify alternative solutions to a problem
Completing various administrative and secretarial duties (e.g.; answering phones; making copies; filing)
Managing conflict situations
Sharing information in different ways to increase clients understanding
Communicating internally and external
Capturing data
Checking accuracy of reports and records.
Drafting reports
Building and maintaining effectiv3e relationships with internal and external clients
Managing customer expectations
Interacting with diverse people
Working in a fast-paced environment
Working in a team
Working with spreadsheets
Technical / Professional Knowledge
Administrative procedures and systems
Banking knowledge
Business principles
Business terms and definitions
Data analysis
Microsoft Office
Relevant software and systems knowledge
Business writing skills
Governance, risk and controls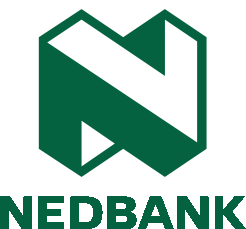 ---------------------------------------------------------------------------------------
Please contact the Nedbank Recruiting Team at +27 860 555 566
Apply now »