Location: 
Johannesburg, ZA

Job Classification
REQ: 111812 - Refilwe Falatsi
Closing Date:3 December 2021
Equity Statement: Preference will be given to individuals from underrepresented groups.
Cluster
Nedbank Wealth Cluster - Nedbank Insurance Division
Functional Area: Corporate Actuarial
Job Family
Risk, Audit and Compliance
Leadership Pipeline
Manage Self: Technical
Job Purpose
To provide actuarial solutions to internal and external clients within the insurance industry; in line with Nedbank client value proposition. The role is based within Nedbank Insurance and offers exposure to both long and short term insurance.
Job Responsibilities
Investigatig IFRS 17 reporting requirements for Nedbank Insurance's products.
Drafting IFRS 17 for Nedbank Insurance.
Developing and understanding the current valuation and reporting processes.
Testing and implementing solutions to meet IFRS17 requirements.
Interacting with the Nedbank Insurance Finance and Corporate Actuarial teams involved in the Nedbank Insurance IFRS 17 implementation.
The candidate will work with various stakeholders from Finance and Corporate Actuarial to transition the business from IFRS 4 reporting to IFRS 17 reporting.
Contribute to a culture conducive to the achievement of transformation goals by participating in Nedbank Culture building initiatives (e.g. staff surveys etc).
Participate and support corporate responsibility initiatives for the achievement of business strategy (e.g. Green Strategy)
Share knowledge and industry trends with team and stakeholders during formal and informal interaction.
Obtain buy-in for developing new and/or enhanced processes (e.g. operational processes) that will improve the functioning of stakeholders' businesses by highlighting benefits in support of the implementation of recommendations.
Essential Qualifications - NQF Level
Advanced Diplomas/National 1st Degrees
Preferred Qualification
BSc (Actuarial Science)
BSc (Hons) Actuarial Science
MSc (Actuarial Science)
Type of Exposure
Comparing two or more sets of information Working with a group to identify alternative solutions to a problem
Managing conflict situations
Sharing information in different ways to increase clients understanding
Communicating internally and external
Capturing data
Checking accuracy of reports and records.
Drafting reports
Managing customer expectations
Interacting with diverse people
Working in a fast-paced environment
Working in a team
Working with spreadsheets
Minimum Experience Level
1 -3 years in the Actuarial field.
Valuations experience (short-term insurance and/or long-term insurance) will be an advantage.
IFRS 17 knowledge will be an advantage.
SAM, SVM, IFRS or EV reporting
Prophet, DCS, ResQ or R experience will be an advantage.
We are looking for an actuarial student who can engage with key IFRS 17 issues under agreed deadlines.
Technical / Professional Knowledge
Administrative procedures and systems
Banking knowledge
Business principles
Business terms and definitions
Data analysis
Microsoft Office
Relevant software and systems knowledge
Business writing skills
Governance, risk and controls
Behavioural Competencies
Adaptability
Applied Learning
Communication
Collaborating
Innovation
Work Standards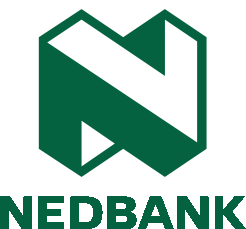 ---------------------------------------------------------------------------------------
Please contact the Nedbank Recruiting Team - Refilwe Falatsi
Apply now »