Requisition Details & Talent Acquisition Contact
Career Stream
Regulatory Compliance
Leadership Pipeline
Manage Function
Job Purpose
To lead, execute, deliver and integrate the compliance framework by effectively enhancing, influencing and maintaining stakeholder relationships in accordance with the strategy of the particular area.
Job Responsibilities
Ensure compliance best practice, standards and risk mitigation.
Identify, define and agree on regulatory universe applicable for each Business Unit.
Conduct compliance risk and control assessments by identifying and testing existing controls.
Ensure business policies contain the right content addressing legislative requirements.
Engage with stakeholders on findings of compliance risk and control assessment.
Analyse relevant legislation, engage with business on changes and identify potential impact.
Influence improvement or enhancement of business processes and methodologies.
Contribute to the formulation of three-year budget.
Manage monthly budget. Provide compliance advice and support.
Enable management to make informed decisions and prevent compliance breaches.
Assess merits of options proposed by business.
Translate Nedbank/Business Unit strategy into customised divisional strategy.
Manage resources, retention and critical staff.
Ensure leadership-relevant strategies and plans have been communicated and implemented.
Manage reports performance by taking corrective action as required, recognising and rewarding team.
Participate in recruitment of senior staff.
Hold managers accountable for developing staff and selves.
Coach/mentor team to make decisions and recommend tailored solutions to Business Unit-specific problems.
Develop annual risk-based compliance monitoring programme across client facing Clusters.
Provide input and ensure accurate reporting and articulation of compliance risks.
Provide guidance in completion of subsidiary compliance risk monitoring programmes.
Analyse deviations from transformation plans and ensure corrective action is appropriate and implemented.
Develop and implement action plans to address issues raised in culture surveys.
Advise stakeholders on possible contraventions of compliance risks or related matters that may compromise business.
Develop collaborative relationship with Compliance Institute of South Africa.
Promote and facilitate cross-Cluster engagement, manage and improve business efficiencies.
Engage with stakeholders regarding findings, participate in management and risk committee meetings.
Execute annual compliance risk-based programme.
Determine state of compliance in client-facing Clusters.
Ensure compliance requirements are adhered to and adequate compliance risk management practices implemented.
Monitor compliance risks and ensure corrective action.
Provide assurance to stakeholders on the state of compliance.
Present findings of compliance reviews to stakeholders.
Identify and attend training courses and career progression for self and complete within specified timeframes.
Share knowledge of trends and identified compliance risks with team and stakeholders.
Obtain buy-in for developing new/enhanced processes that add value to stakeholder business.
Enable compliance management function through development and implementation of strategy, structure and process.
Support seamless integration of compliance management.
Promote a compliance culture by advising, guiding and influencing transformation of Nedbank Zimbabwe's compliance function.
Represent compliance function by participating in relevant forums.
Provide and distribute reports highlighting non-compliance issues.
Implement strategic, tactical and operational plans.
Develop policies, procedures, governance frameworks and tools with focus on relevant risk legislation.
Essential Qualifications - NQF Level
Advanced Diplomas/National 1st Degrees
Preferred Qualification
Post Graduate Diploma: Compliance
Essential Certifications
Relevant professional bodies (SAICA, CISA, IRMSA, EISA, SAIFM)
Minimum Experience Level
Do you have 5-7 years working experience in Quality Management with 3 years in Senior Management within the Banking/Financial Services Industry.
Type of Exposure
Managing a team of managers
Developing succession plans
Technical / Professional Knowledge
Strategic planning
Financial Accounting Principles
Performance management
Nedbank systems
Banking product knowledge
Coaching and mentoring
Nedbank policies and procedures
Behavioural Competencies
Customer Focus
Energizing the Organization
Inspiring Excellence
Business Savvy
Building Talent
Leading Teams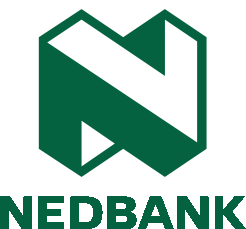 ---------------------------------------------------------------------------------------
Please contact the Nedbank Recruiting Team at +27 860 555 566
Apply now »