Send me alerts every days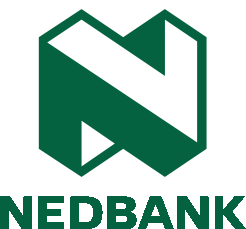 Nedbank Recruiting
Requisition Details & Talent Acquisition Contact
Job Family
Sales And Services
Leadership Pipeline
Manage Self: Professional
Job Purpose
(a)To support the Relationship Manager within Nedbank Insurance brokerage space to maximize operational efficiency.
(b)To offer superior client services.
(c) To Identify and address client needs by providing a wide variety of services.
(d) Resolves customer problems either through direct personal action or referral to alternative resources
Job Responsibilities
Service the client's portfolio on a day to day basis as per the clients' instructions.
Phoning insurance companies for quotes as per client's requests.
Check policy schedules and endorsements from Insurance Institutions to make sure they meet the client's needs.
Register claims on Websure system.
Register claims with insurers.
External Insurance Institutions: Request policy documents and schedules for new business/ renewals/ policy amendments.
Check technical content of the policy documents and schedules received from Insurers.
Ensure accuracy, attach debit notes and send to clients.
Internal Nedbank Insurance: Issue out Websure Policy schedules, documents and debit notes for new business, renewals and policy amendments to client.
Essential Qualifications - NQF Level
Matric / Grade 12 / National Senior Certificate
Preferred Qualification
Matric
First Regulatory Examination: Representatives
Qualification as per FSB list 1- Cat 2 and 6 (Short-term Insurance Personal & Commercial lines)
Minimum Experience Level
2 - 3 years working experience as a Broker Support Agent working in the Short Term Insurance space working with Commercial and Personal Lines in the Brokerage/Financial Services Industry.
Type of Exposure
Answering customer questions
Sharing information in different ways to increase stakeholders understanding
Communicating complex written information.
Brainstorming ways of improving a product or situation.
Challenging the status quo with a view to improving the environment or people's understanding
Communicating standards to others.
Coordinating and securing buy-in from internal stakeholders.
Providing professional advice/opinion
Using different approaches in new work situations
Coaching others
Technical / Professional Knowledge
Communication Strategies
Data analysis
Governance, Risk and Controls
Nedbank policies and procedures
Principles of financial management
Principles of project management
Relevant regulatory knowledge
Relevant software and systems knowledge
Cluster Specific Operational Knowledge
Credit and risk Knowledge
Behavioural Competencies
Building Partnerships
Earning Trust
Energy
Facilitating Change
Innovation
Work Standards
Planning and Organizing
Customer Focus
Declaration
Preference will be given to candidates from the underrepresented groups
Please contact the Nedbank Recruiting Team at +27 860 555 566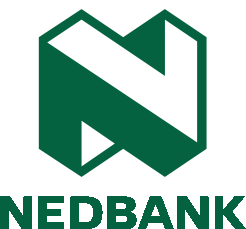 ---------------------------------------------------------------------------------------
Please contact the Nedbank Recruiting Team at +27 860 555 566
Apply now »