SAP Snr Consultant-Technical

Job ID
110267
Talent Aquisition Consultant
Keabetswe Modise
Job Purpose
To apply  specialisation Under minimal direction within SAP projects and technical expertise that meets customer business needs by interacting with stakeholders to define requirements and priorities.  Performs systems analysis, solution design, develop, supports and maintains SAP system.
Job Responsibilities
Contribute to quality and  financial goals by operating within agreed budget and by conforming to the Service Level Agreements.
Plans and prioritise work outputs with a realistic sense of time an resources involved. Ensure  conformance to programming and/or configuration standards and /or documentation in line with best practices.
Investigate and propose enhancements which will result in improved performance.
Delivers to stakeholders with the appropriate level of urgency.
Works under limited supervision of mentor/Senior in supporting the achievement of project/deliverables.
Highlights potential project or solution risks and issues to project management.
Act in a technical integration specialist  role across various SAP disciplines.
Actively support other team members on projects as well as SAP internal tasks.
Consult on SAP landscape according to agreed standards.
Provide input and oversight into testing and implementation of SAP programs.
Takes ownership in insuring that internal customers expectations  are met.
Share knowledge.
Prioritise and/or integrate multiple projects /tasks concurrently.
Provide input  to highlight inter dependencies between projects and support.
Identify and Mitigate risk.
Drive problem resolution.
Keep up to date on Nedbank strategy and SAP technologies.
Takes a disciplined approach and works effectively towards clear objectives and prioritises.
Analyses and appropriately judges the pro's, cons, opportunities and risks of a problem.
Uses and share  information from different sources to aid in problem solving.
Effectively resolves complex problems using creative approaches outside area of expertise.
Maintaining and sharing team  knowledge.
Continually develop core skills, cross-functional expertise and business knowledge.
Coach and mentor other resources in technical.reparation of SAP Process Procedures, test scenarios, end-user documentation and user manuals.
Participate in Nedbank Culture building initiatives  thereby contributing to a culture conducive to the achievement of transformation goals.
Participate and support corporate social responsibility initiatives.
Add value to Nedbank by identifying and recommending opportunities to enhance processes, systems and policies and support implementation of new processes, policies and systems.
Essential Qualifications - NQF Level
Matric / Grade 12 / National Senior Certificate
Advanced Diplomas/National 1st Degrees
Preferred Qualification
Diploma / Degree in IT or Computer Science/ BComm
SAP Certifications beneficial
Preferred Certifications
Preferred certified in more than one  SAP module /ASAP certification 
Minimum Experience Level
SAP BW 7.4 experience (2 - 5 years +)
ECC Knowledge
BOBJ Knowledge
Analysis for Office 
ABAP Knowledge or experience
Essential Experience
SAP BW/4 HANA experience 2 years
AMDP / HANA Script 2 year
Type of Exposure
Relevant data analysis and interpretation
IT Practices and Industry Knowledge
Advanced Business Acumen
Proficient Business Acumen
Testing of software solutions
Managing personal work delivery according to timelines and quality standards
Building and maintaining effective cross-functional relationships with internal and external stakeholders
Consulted Stakeholders
Contributing to improve team performance
Mentoring and coaching
Technical / Professional Knowledge
Technical Proficiency
Quality assurance
Relevant project and process applications
Troubleshooting
Behavioural Competencies
Managing Work
Building Customer Loyalty
Decision Making
Quality Orientation
Continuous Learning
Innovation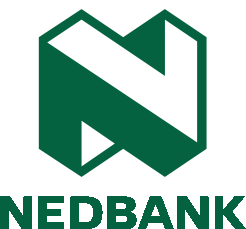 ---------------------------------------------------------------------------------------
Please contact the Nedbank Recruiting Team at +27 860 555 566
Apply now »