Functional Application Specialist
Requisition Number and Requisition Contact Details
REQ # 110143
Talent Acquisition Consultant - Ezekiel  Dube
Job Family
Information Technology
Career Stream
It Operations
Leadership Pipeline
Manage Self: Operational
Job Purpose
To execute assigned work tasks; to ensure the stability and availability of the Enterprise Systems Management Tools within the specific area of responsibility; including the provision of advise; guidance and support to customers and technical staff; following defined procedures and standards; in line with Nedbanks business strategy.
Job Responsibilities
Build and maintain effective internal and external stakeholder relationships by proactively communicating; being flexible and open to feedback.
Contribute to building of intellectual capital of the team by sharing information; knowledge and experience with all stakeholders.
Contribute to a culture conducive to the achievement of transformation goals by participating in Nedbank Culture building initiatives (e.g. staff surveys etc).
Participate and support corporate social responsibility initiatives for the achievement of business strategy (e.g.. training/awareness on digital forensic examination to external parties on pro bono basis).
Identify opportunities to improve or enhance processes by identifying and recommending improvements to tools; policies and procedures to add value to Nedbank.
Add value to Nedbank by identifying opportunities to improve or enhance processes through identifying and recommending improvements and supporting implementation of tools; policies and procedures.
Deliver world class quality reports aligned to requirements within turnaround times by diarizing; planning and prioritizing work appropriately.
Contribute Business Unit cost saving strategy by adhering to the costs allocations per person.
Support operational units by providing solutions that contribute to efficiency gains.
Ensure work is completed on time by adhering to the deadlines as per the Service Level Agreements (SLA).
Improve MIS by identifying opportunities for enhancing and improving production time and accuracy.
Support new initiatives and business objectives by creating and designing databases; reports and programs.
Provide support to business decisions by giving analytical and technical input into the management and stakeholder packs.
Decipher data for improvement possibilities by collecting; analyzing data and establishing trends or patterns and identify possible solutions.
Ensure compliance with governance structures by adherence to bank policies; process and procedures and industry regulations.
Keep abreast of legislation and other industry changes that impacts on role by reading the relevant newsletters; websites and attending sessions.
 
Minimum Experience Level
2-3 years' experience in Swordfish workflow and General Management Information environment
Preferred Qualification
Matric / Senior Certificate / Grade 12
System query and development testing (preferably with Recoveries systems) will be a definite advantage
SQL (Reporting Services or BI ), SQL Server Integration Services (SSIS) will also be an advantage
Bachelor's Degree with a major in Information Systems, SQL (Reporting Services or BI ), SQL Server Integration Services (SSIS)
Type of Exposure
Provided Client Service
Provided Administrative Support
Completed Reports and Achieved Budgets
Developed and Implemented Communications Strategy
Manage internal process
Managed Relationships
Managed Self
Technical / Professional Knowledge
Administrative procedures and systems
Data analysis
Microsoft Office
Relevant regulatory knowledge
Business writing skills
Information Technology concepts
Role relevant related technologies
Multiple operating system
Computer Literacy
Performance monitoring and tuning
Behavioural Competencies
Continuous Learning
Collaborating
Customer Focus
Initiating Action
Work Standards
Managing Work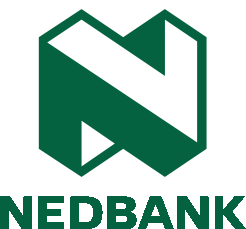 ---------------------------------------------------------------------------------------
Please contact the Nedbank Recruiting Team at +27 860 555 566
Apply now »