Wealth Management Learning Specialist

Job Family
Human Resources
About Nedgroup Investments
Nedgroup Investments is an award-winning global investment business with a growing presence in Africa and Europe. Nedgroup Investments offers a wide range of investment solutions for retail and institutional investors. Nedgroup Investments is a division of Nedbank Group Ltd, leveraging the investment and financial expertise of one of South Africa's largest financial services groups. The Nedgroup Investments Best of Breed™ philosophy sees us partner with select fund managers who we believe are able to provide consistent long-term outperformance for our clients. These fund managers are experts in their field of specialisation and we tend to partner with them for long periods of time giving them sufficient opportunity to deliver on their mandate objectives. We obsess about long-term performance and our top priority is to deliver a superior investment experience for our clients.
Job Purpose
At Nedgroup Investments we are looking for an exceptional Wealth Management Learning Specialist who is committed to developing their potential, have a strong individual performance and thrive in a colloborative environment.
As a successful candidate you would be responsible for the following:
Enabling learning and development for Nedgroup Investment stakeholders through analysis, design, development, implementation and evaluation of learning solutions in order to achieve Nedbank/Nedgroup Investments's strategic objectives.
Job Responsibilities
Design and deliver learning solutions leveraging strong instructional design skills and digital design tools

Adopt systemic problem-solving approach in identifying optimal learning solutions aligned to achieving business objectives

Curate learning solution using existing content platforms with delivery meeting business needs

Apply L&D practices by keeping abreast of industry trends (Financial sector and Education, Training & Development) and legislative requirements.

Make recommendation to business by identifying trends and providing feedback on identified success factors, risks and gaps

Ensure accuracy of learning material content about product, processes, systems and legislative requirements
People Specification
Facilitate sensemaking on business imperatives and strategic objectives to identify and deliver appropriate solution

Build and maintain relationships with internal stakeholders through consultation, understanding their requirements and accommodating needs.

Build and maintain relationships in external stakeholders by ensuring contracted deliverables are met.

Monitor own performance by tracking delivery against scheduled activities and learning evaluations and taking corrective actions when required.

Meet required business needs by engaging with business and determining the preferred method / medium of learning transfer.

Determine if business areas would require change management interventions through analysis of current and (to-be) redesigned process maps.

Plan utilisation of resources.
Essential Qualifications - NQF Level
Matric / Grade 12 / National Senior Certificate
Professional Qualifications/Honour's Degree
Preferred Qualification
Relevant HR diploma or degree, specialisation in Learning and Development

ODETDP diploma /certificate, qualifications in area of specialisation e.g. Short Term Insurance; Investments; Executors; Financial Planning / Structuring
Type of Exposure
Conducting root cause analysis
Analysing situations or data that require an in depth evaluation of multiple factors
Designed and Developed Learning Intervention
Coordinating and gaining commitment from internal stakeholders
Facilitation of workshop/training
Coaching and Mentoring
Change Management
Writing business proposals.
Conducting a needs analysis.
Communicating complex information in writing and verbally
Identifying trends.
Using different approaches in new work situations
Minimum Experience Level
2-5 years of relevant financial services industry experience with a focus on instructional design
Technical / Professional Knowledge
Administrative procedures and systems
Banking knowledge
Banking procedures
Business principles
Business terms and definitions
Data analysis
Governance, Risk and Controls
Microsoft Office
Relevant regulatory knowledge
Relevant software and systems knowledge
Business writing skills
Cluster Specific Operational Knowledge
Industry specific knowledge
Industry trends
Behavioural Competencies
Operational Decision Making
Managing Work
Customer Focus
Communication
Adaptability
Technical/Professional Knowledge and Skills
Declaration
 Preference will be given to candidates from the underrepresented groups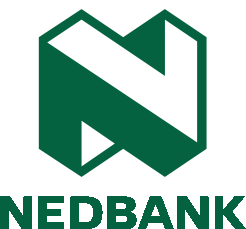 ---------------------------------------------------------------------------------------
Please contact the Nedbank Recruiting Team at +27 860 555 566
Apply now »